Choosing a Water Filter Jug That Really Works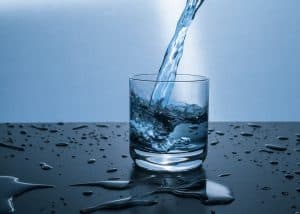 If you don't like the idea of installing a home water filtration system because of a lack of space or you simply can't afford it, then there are other options that you could look into. One option that is definitely worth considering is the water filter jug.
There are thousands of different brands on the market, and one of the things that concern many people is whether or not these water filter jugs actually work. The simple answer to that question is yes, they definitely work. However, you will need to make sure that you look into the different options that are available if you want to make sure that you get the best results. Here are a few tips.
Glass Water Filter Jug Vs Plastic Water Filter Jug
This is one of the features that you should consider when choosing your water filter jug. There are pros and cons that come with each. For instance, there is the fact that a glass water jug is far more fragile and easily breakable. Plastic water filter jugs tend to be more durable in general, so if you have a busy household and lots of people will be using it then you are probably better off going for a plastic model.
The Best Water Filter Jugs in Terms of Filtration
One thing that you will probably find when you are researching the different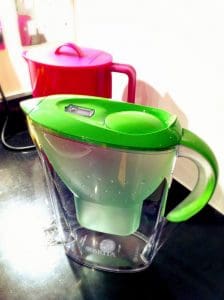 products that are available is that there are different types of filtration systems that are used. It is important that you learn about the different types and how they work so that you can get a better idea of what is going to be most effective for your home. As a general rule, the more layers of filtration, the better. You can even get hot water dispensers with a filter.
Water Filter Jug Capacity
Another thing that you will notice when looking at different jugs on the market is that the capacity can vary quite dramatically. It is important that you consider how many people are going to be using the water filter jug so that you can judge whether or not a capacity is going to be big enough for your household. For one person a small capacity jug is more than sufficient. However, if you have a big family then you will want to consider the bigger options or possibly even consider buying more than one jug.
Replacing the Water Filter Cartridges
If you are buying a mid-range to high-end water filter jug, then you will probably find that you need to replace the filter cartridges every now and then, especially if you are planning on using the jug on a daily basis. In order to see if a particular product is going to be beneficial to you, it is a good idea to take a look at how much the replacement cartridges cost and how easy they are to buy. If they are hard to find or expensive then the jug is probably not going to be a worthwhile investment.
Read Water Filter Jug Reviews
Now that we have answered the question do water filter jugs work, and you know that they do, you might find yourself thinking about the different jugs on the market at the moment. In order to make sure that you have chosen the best model for you, it is important that you read as many honest customer reviews as you can. By doing this, you can make sure that you have a really good idea of what to expect.
Hopefully, now you will be able to start looking for a water filter jug that will be suitable for your home. There are some great models both online and offline from some really reputable brands, so if you want to benefit from cleaner drinking water then there is no better time to invest in a high quality water filter jug.