Best Electric Log Burner – Reviews 2018 – 2019 In UK
Product
Top Choice
Great Value
Top Choice
Product
Great Value
Product
Product
Reviews | Electric Log Burner Comparison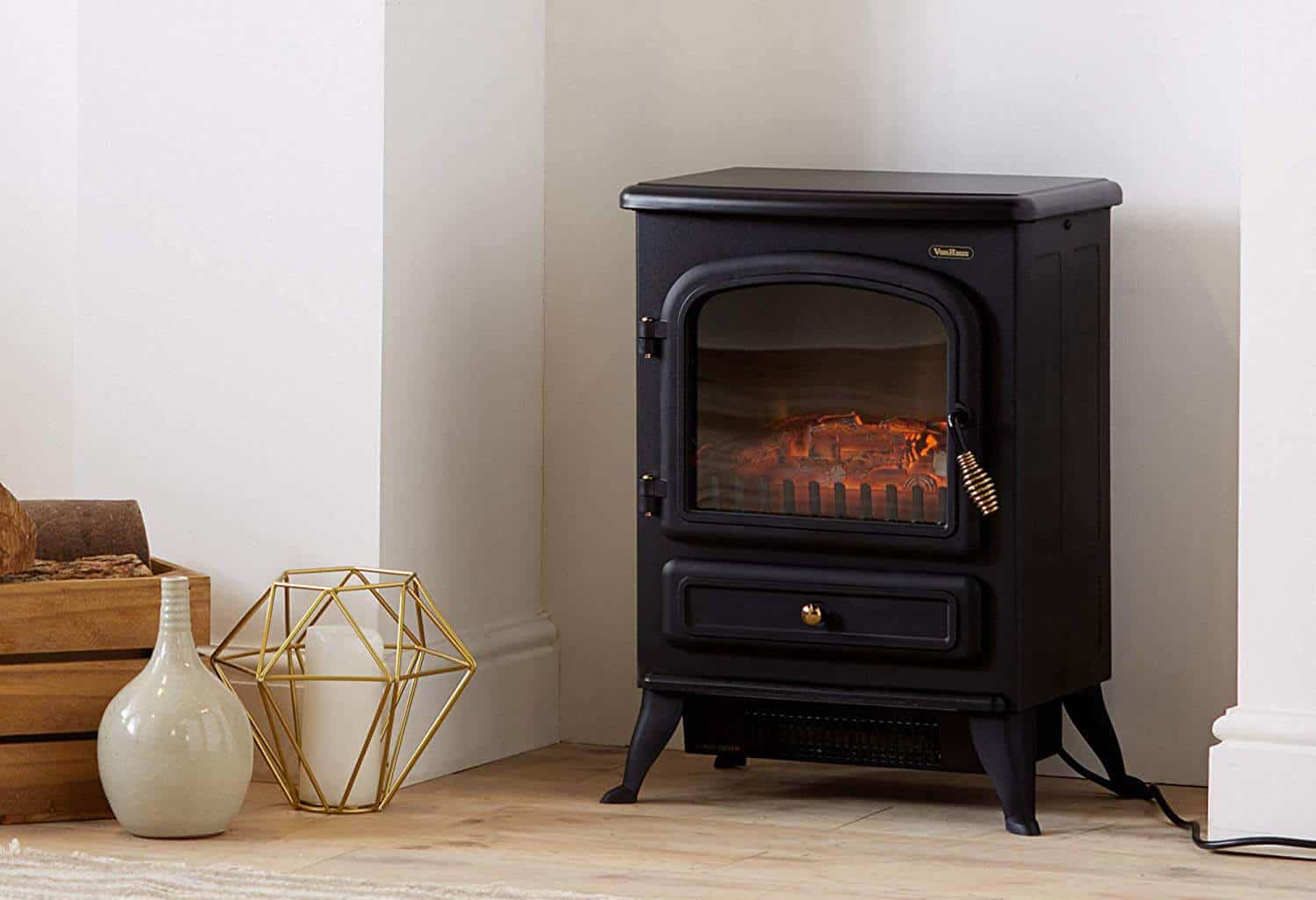 An electric log burner is simply a lone-standing fireplace simulation designed with the aim of replicating a real wood burner/fireplace. It is a much safer choice than the traditional flame ones and also has many modern twists: temperature controls and thermostats, cut-off features for extra security, as well as a safely designed glass and iron structure to provide the product with stability, strength, robustness and also an attractive appearance. We love the cosy look a fireplace gives us, especially in the cold UK weather- but we also understand how unpractical it can be, so electric log burners are the best choice! Read on to find out about our top three Electric Log Burners.

1) Dimplex Tango Optiflame Electric Stove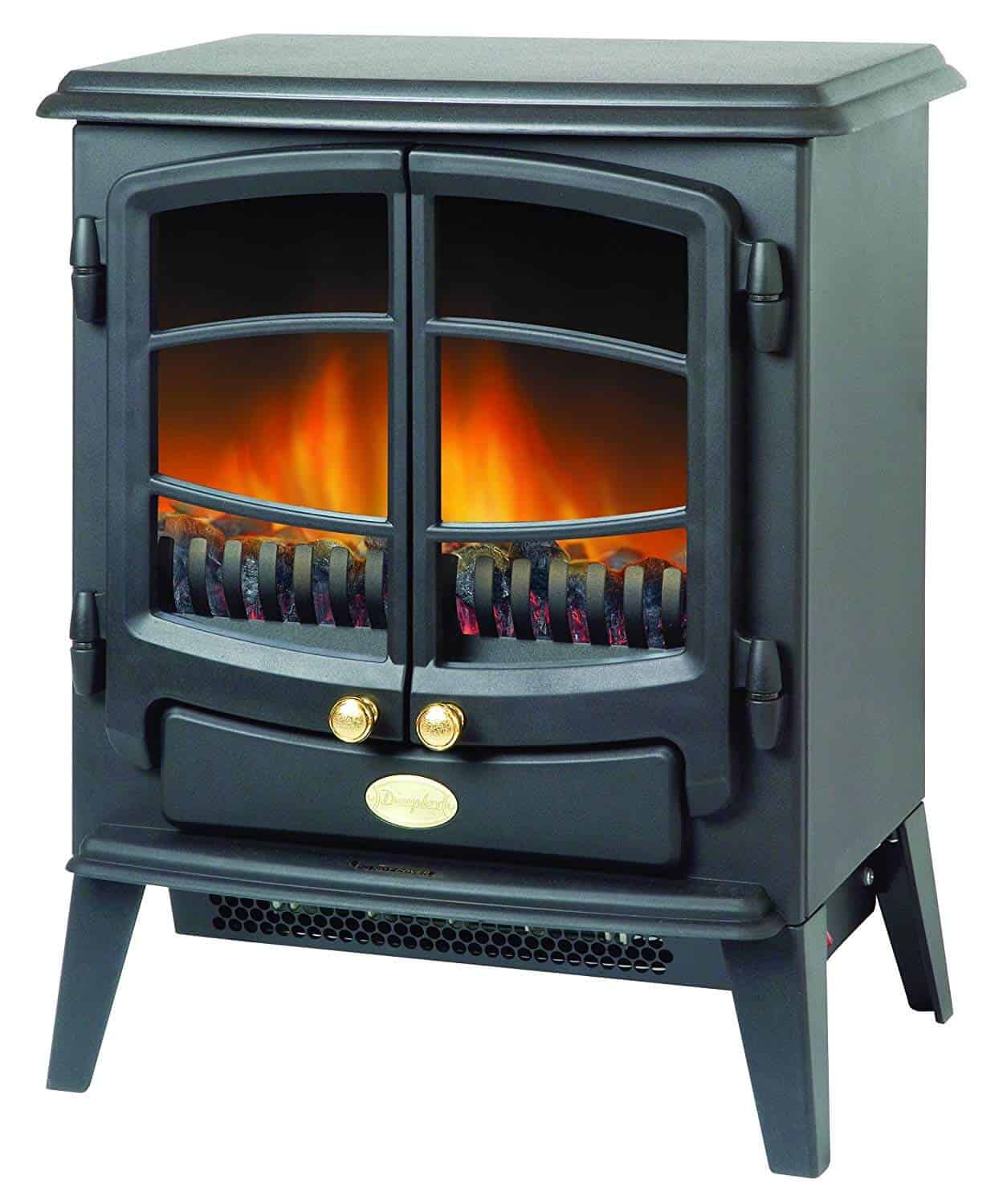 Dimplex is one of North America's leaders (as well as international) in electrical heating and offers a vast array of products- residential, commercial and industrial. This electric log burner is a manifestation of the company too- the unique design holds both a vintage a rustic charm. It is suitable for almost every room of your house and allows you to pick from two heat modes.

Features:
Realistic: Dimplex have simulated real electric log burners to a very high standard using a bed of genuine coal chunks. You won't feel any difference between this and a proper fireplace at all. The Optiflame technology used in this product helps simulate a realistic flame effect too, adding to the traditional appearance and authenticity of the fireplace.
Safe: This electric stove is BEAB approved, adding to your safety reassurances.
Zero-Maintenance: Don't worry about having to get it rechecked annually- as it is an electric stove, you just plug it in and go! It eliminates the hassle of traditional fireplaces maintenance needs.
Easy Use: With the remote control that comes with the package, you can control your electric fireplace while sitting on your sofa.
Compact: With dimensions of only 44cm width-wise, 54.7cm hieght-wise and 29.5cm depth-wise, this log burner will easily fit into your room without any hassle or need to make space for it. It won't be an eyesore and will act as both a displaypiece and functional living room asset.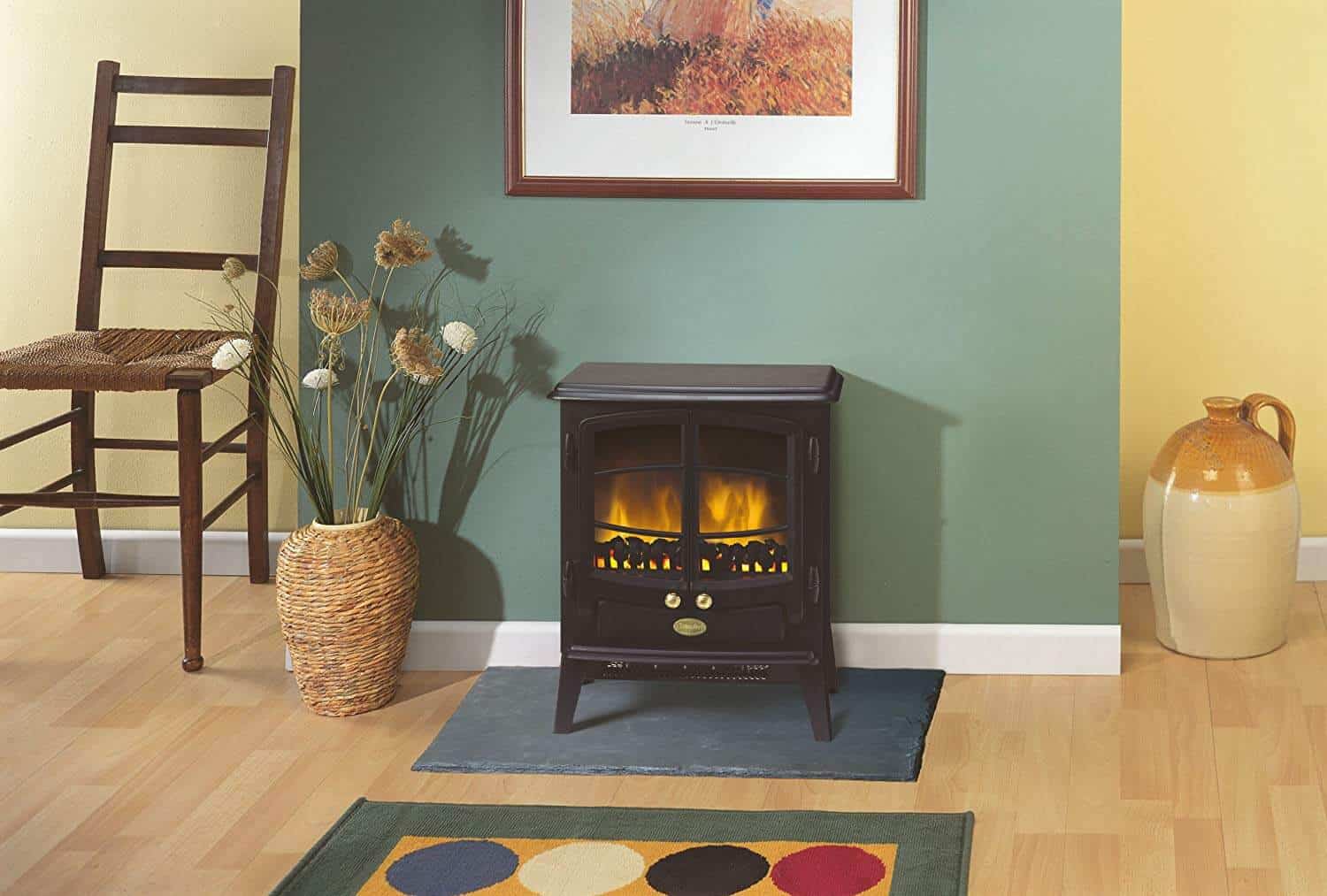 Our Ratings:
Appearance:  9 / 10
Quality: 8.5 / 10
Value for Money: 8.5  / 10

2) Galleon Fires- "Agenda" Electric Stove with Remote Control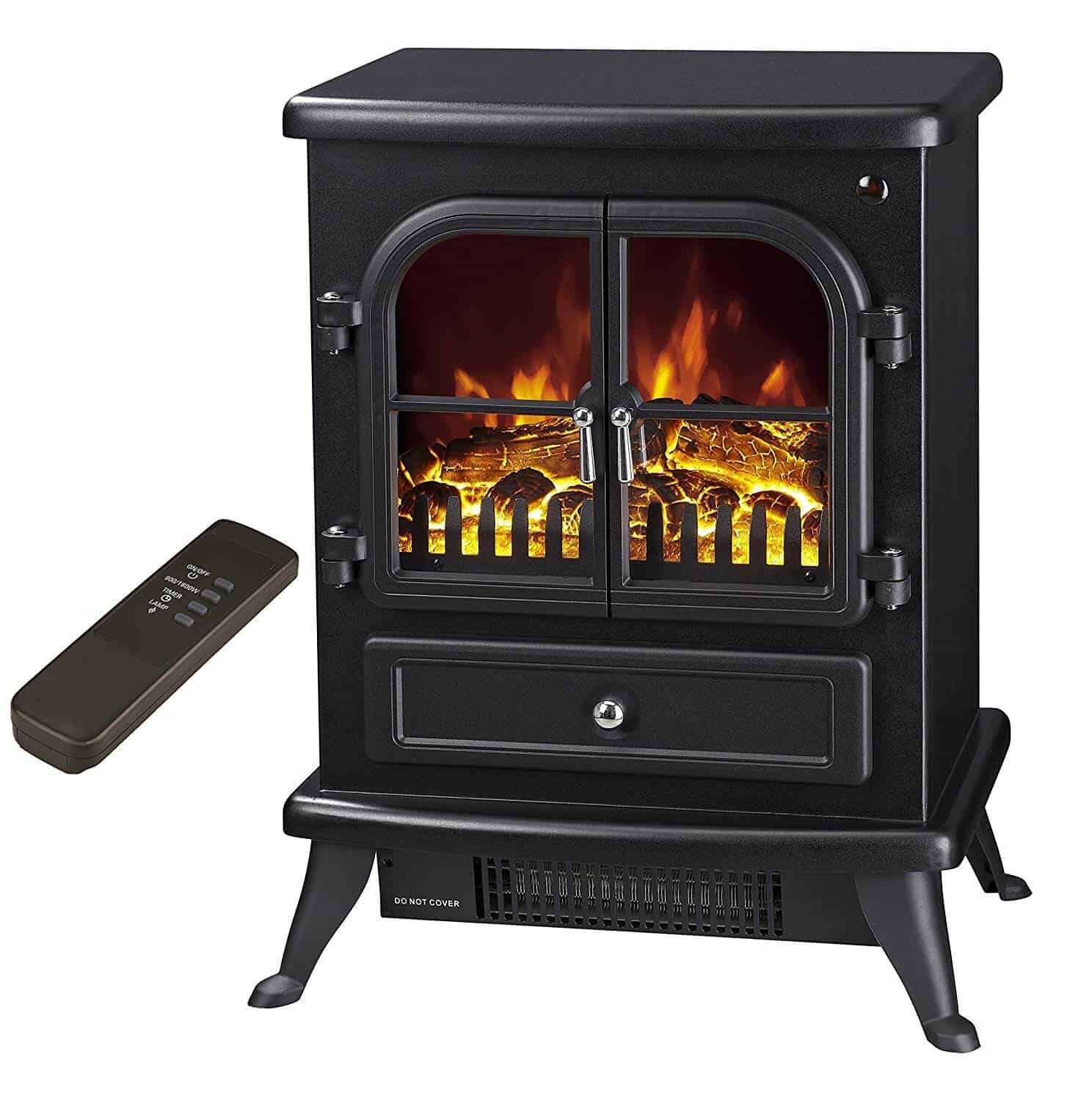 Galleon Fires is a lesser known brand which we don't regret trying- it's made its way onto our list! The design aspect of this burner has to be the most commendable, you can't fail to love those lovely chrome handles. The finish and surface effect is also one to have a liking for.

Features:
Fully Controllable: This stove comes with a remote control, allowing you to take full control over the way this device works. With built-in manual controls, you can also operate the fan-heater with ease, even while sitting on the other side of your room.

Attractive with Durability: The main winning feature of this log burner was its beautiful design- it has a gorgeous black cast iron finish with a matte effect and MDF housing. It's a pleasure to keep in any room of your house, in fact, we would rather people were able to view it in plain sight.

Realistic Flame: With adjustable flame brightness, you can manipulate nature and personalise the flame as you wish. There are also thermostat controls where you can adjust the temperature maintained by the burner as well as featuring a captivating lifelike flame bed.

Safe: Like many modern fireplaces, the traditional danger of burning the kids or pets with one of these fancy appliances is eliminated- there is a thermal cut-off device built into this burner. In addition, a timer is fixed which you can set for half an hour to seven and a half hours, whatever you choose. This means you are free to go out and not worry about coming back to an oven for a home, the burner will automatically turn off based on the time you've set. The flame effect is independent of the fans and heaters, so it can carry on while the heating and fanning parts are off.


Main Safety Switch: There is a large ON/OFF switch situated on the front and right side of the hot air outlet part, which must be set to ON in order for the burner to work. This makes it even safer for pets and children, as the switch isn't in sight and they can mess around with the remote as much as they like- provided the switch is OFF!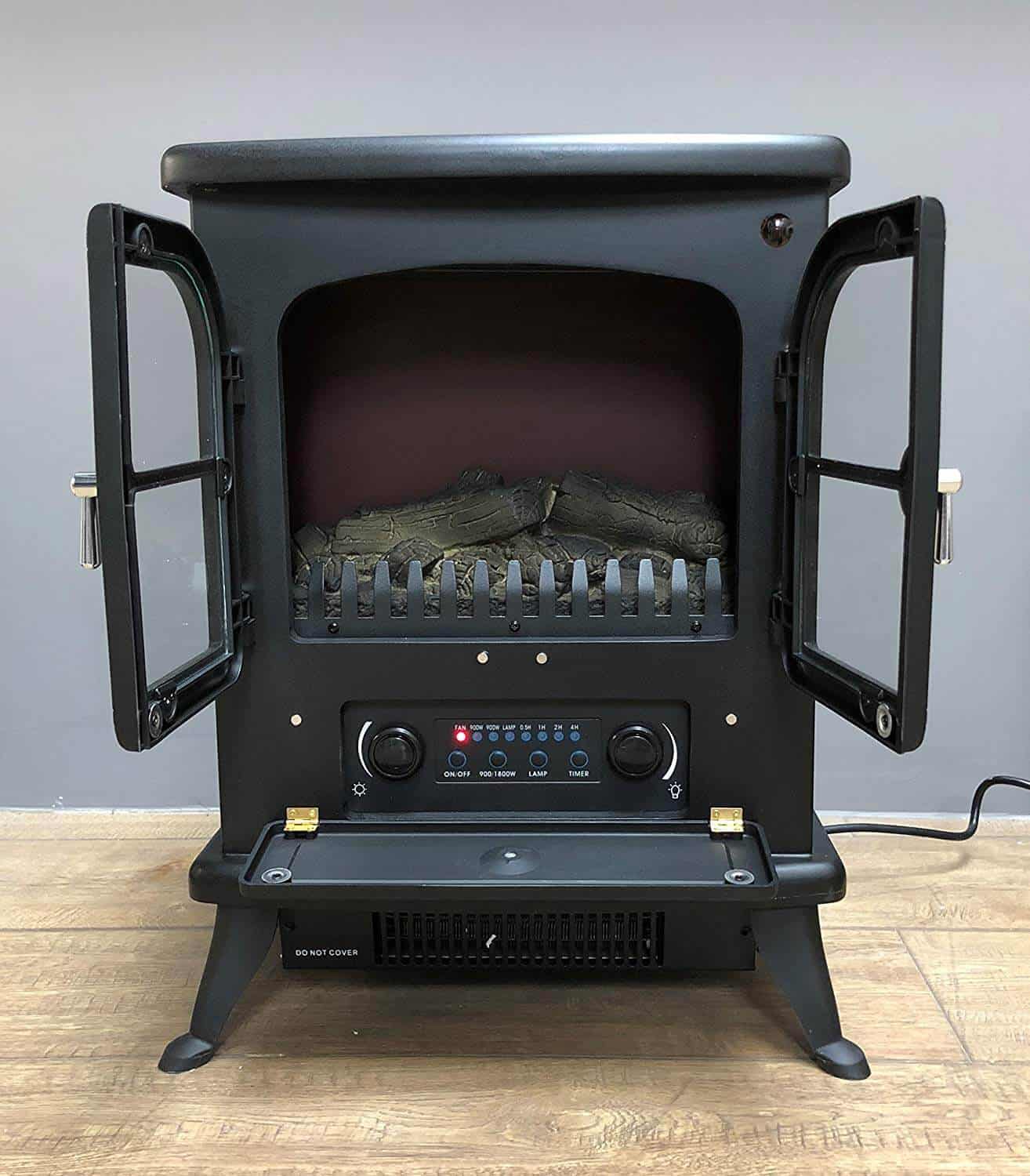 Our Ratings:
Appearance: 10 / 10
Quality: 8  / 10
Value for Money: 8.5 / 10

3) VonHaus Electric Stove Heater with Log Burner Flame Effect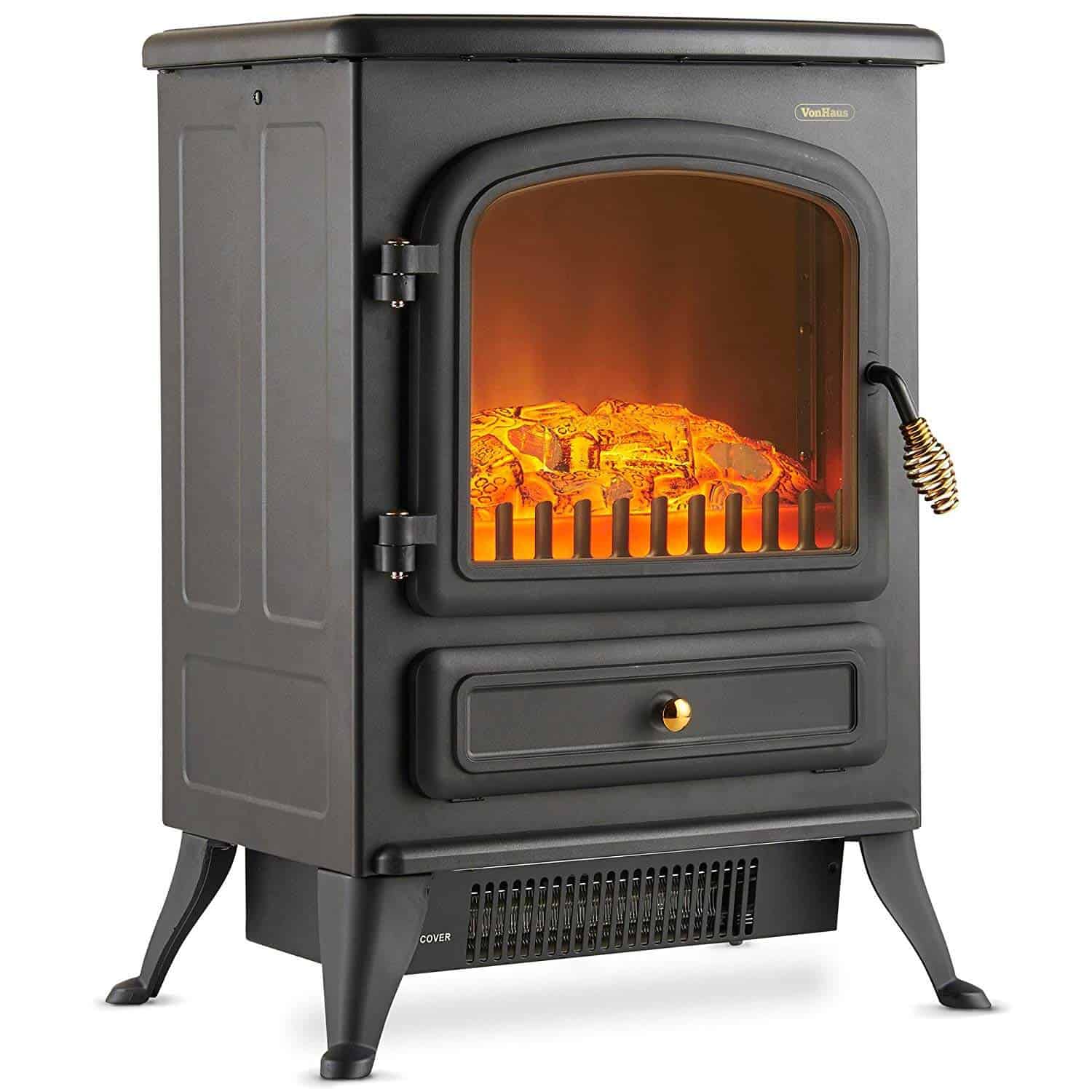 We've tried many products by VonHaus and they never fail to impress, so just like its siblings, this electric stove heater blew us away with the build quality, appearance and functionality. Not to mention the 2 year warranty that came with it- having security is always a win.

Features:
Attractive: With intricate spiral bronze handles, which we absolutely love, this fireplace is traditionally and classically designed with a large display window that will seat this burner on any fireplace or hearth.


Personalisable: There are two available heat settings, at 925 watts or 1850. This allows for extreme comfort and enhanced range of choice.

Realistic: There are once again no risks attached with having a real flame bed anymore, as this appliance has a realistic looking one already. You can enjoy the fire all year around with this product.

Additional Safety: There is also a thermal cut-off mechanism to enhance the safety measures of this device. We recommend using this in only well-insulated places or for occasional use.


Manufacturer 2 Year Warranty Included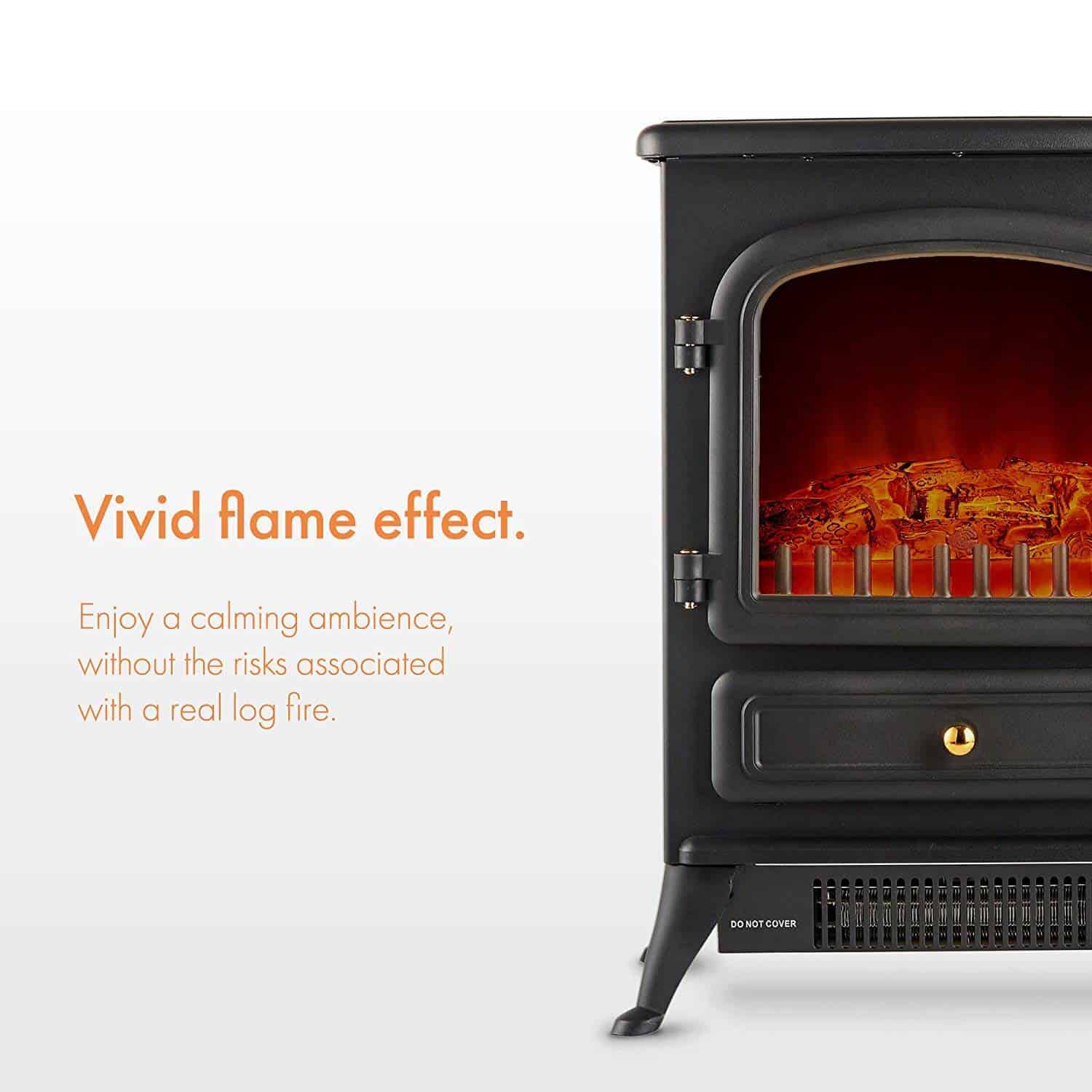 Our Ratings:
Appearance: 7 / 10
Quality: 8 / 10
Value for Money: 8 / 10