Our Top Home Decor Guide
Decorating your home is a great project to get stuck into, especially when you can make your DIY decor, which helps save money and is very satisfactory.
It can be hard to figure out what kind of style suits you and your home, from farmhouse design to a coastal look or a natural modern design, many DIY decor ideas can help add personality to your house.
DIY décor doesn't have to be complicated either, with simple photo boards to pallet storage ideas, you don't have to be a DIY expert to know how to make these projects.
We have rounded up the best DIY home décor ideas out there to give you a little inspo for giving your home a makeover.
Let the DIY begin!
Our Best Home Décor DIY Ideas
Decorating your home can often become expensive, from rugs to lamps, you can end up spending a fair amount before you are even halfway through your home design.
These DIY home décor ideas beneath are great alternatives to expensive decor and can be made to match the style of your home and add personality where needed.
Pallet storage boxes
Pallet boxes are an underrated piece of storage equipment for your home which can add a rustic farmhouse vibe to your house with minimal effort needed. All your pallets might need is a little sanding and polish then they can be used for storing shoes and even made to be coat hangers.
Vertical plant hanger
A DIY vertical plant hanger pairs well with a farmhouse or modern house design and can help make a boring corner of your home feel less empty.
Simply choose your favourite succulents and find some nice terracotta pots for them, you would also need to make sure you have; wood, a drill, sandpaper, paint, jigsaw, and rope. The pots of these plants are secure to the wood so as your decor will stay in place even if it gets knocked.
Get some inspiration for this project here.
Homemade rustic candles
Candles are a great piece of home decor and can make a room feel warmer, however, have you ever thought about making your candle holder so as you can add some style to your home?
All you need is a nice glass and some twigs to stick around the outside, making it an affordable rustic décor addition to your home.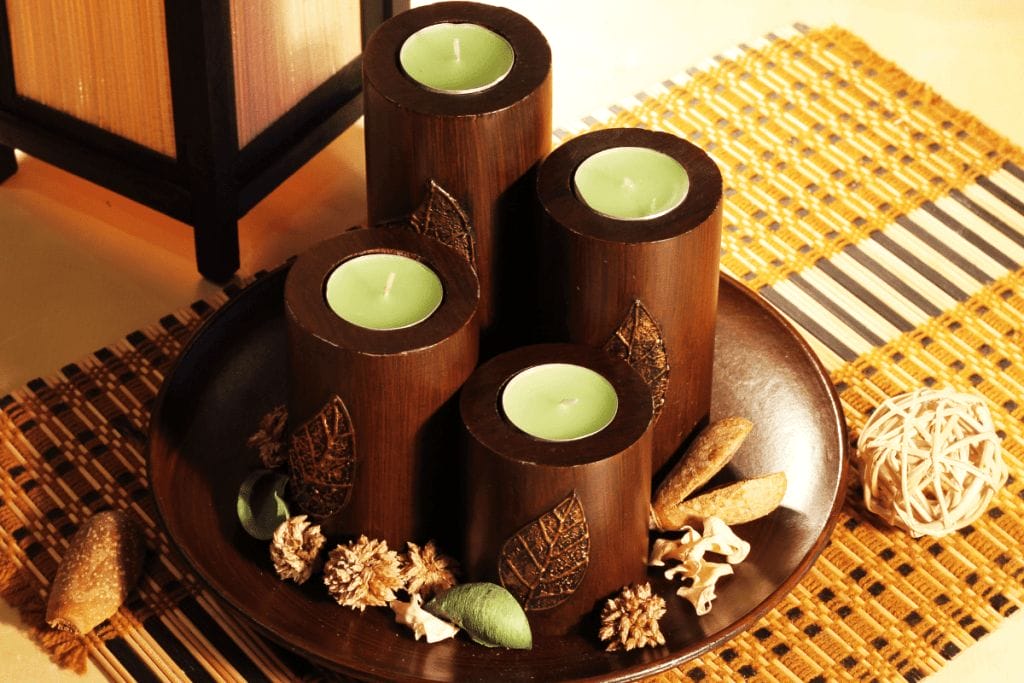 Utilise Jar storage decor
If you have any old mason jars lying around why not try putting them to some use?
Just simply take some jars depending on how much you want to store in them and attach them to a wooden board with metal brackets. This board can then be stuck in places such as your bathroom overhead, allowing you store items such as cotton wool and toothbrushes.
Memory Photo boards
One great way to add some decor to a common wall in your house is by making a photo board, this can be done with old polaroids and a nice picture frame, adding more personality to your home as well as making it nice to look at.
Rustic coffee cup holder
If you are looking for a great way to store some extra cups then you could try making a DIY coffee cup holder.
All that is required is a wooden pallet, some hooks, and white paint, this cup holder is super easy to make and has an interesting rustic feel too, that could make a great addition to a farmhouse design.
Get the details here.
Make a window seat
Do you have a deep sill window in your home? Then you can easily make it into a window seat, this requires no sewing and all you need is a mattress/piece of foam, choice of fabric, tape, pins, and a cushion or two.
This could be a great place to cosy up in your living room and adds a lot more character to a room in your home.
Try it here.
Try chalkboard paint
Chalkboard paint is pretty amazing and allows you to turn a wall into a chalkboard wherever you can paint, this could make for a great wall in the kitchen where you can write shopping/to-do lists and is magnetic too.
Consider floating bookshelves
These floating bookshelves are becoming a popular DIY trend, all you need to do is buy a metal corner bracket and some Velcro tape then your good to go. This could be a great feature to have in your living room and would keep guests intrigued.
DIY hanging shelves
Hanging shelves are so simple to make and add character to any room, they are great for storing any succulents, candles, and books too, just be cautious not to put anything too heavy on them in case they fall.
All you need to make hanging shelves is some; wood, metal rings, rope, scissors, a drill and a saw! It's as simple as that.
Twine baskets
Making twine baskets is an affordable way to use up cardboard boxes in your home while making them look cute. Just find a couple of cardboard boxes in the right shape, cut the flaps off the boxes with some scissors and wrap it with twine and glue till you get to the top of the box and everything is covered, then there you have it, your basket!
The best thing about these homemade baskets is that they can be painted to match your homes colour scheme too and can be made in any size you want.
Carve some wood letter
Having a word wall hanging in your home is a great way to add some quirk and personality to your house. These letters can be easily carved out from wood to say anything you want and can be hung in your dining, bedroom, front hall, or living room.
Swap your door handles
Swapping or installing new door handles in your home can bring a completely different vibe to a room and makes a huge difference to the mood despite the small size. Door handles are surprisingly easy to change too and can be done DIY with no professionalism needed.
What Home Décor Styles Are There To Choose From?
You might have heard us mention a few times about home décor designs, a house doesn't have to have a single design but often looks better put together if you choose a design you like and stick with it throughout the rooms in your house.
We have put together a little description of each style below so as you can choose which one suits you and your home best.
Modern design
Modern design tends to be associated with minimalism and has a lot to do with space and linear lines. This style originates from the 20th century and often consists of neutral colours with some contrast here and there.
This design is one of the most common styles people implement into there homes, especially for apartment type interiors.
Contemporary
Contemporary design tends to change according to trends, although similar to modern design, contemporary tends to have more change and versatility. It stays with dark plain colours such as blacks, browns, and greys and can be considered 'cold' to a lot of people.
Farmhouse
This kind of style comes from a country-style look and focuses on rustic cosy decor which is 'in' at the moment. Due to it being heavily wood-based you can also make a lot of DIY decor for this style as seen above, with materials such as pallets.
White and grey colours often go with rustic style furniture in a farmhouse design home and have a 'clean' yet comfortable feel about it when done right.
Mid-century modern
Mid-century modern tends to be spacious and focuses on curves and lines like modern design, however, this type of style does include more pops of happy colours such as red and white.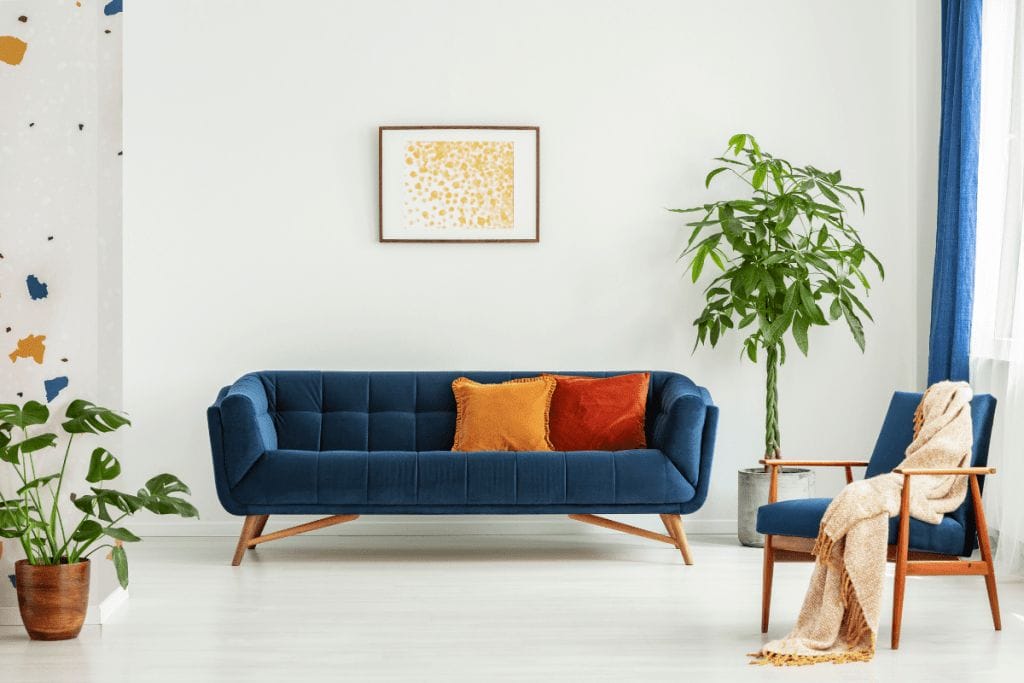 This design also uses more materials such as plastic covers and has un-usual designs such as the egg chair for example.
Eclectic
The eclectic home style is one of the hardest to achieve and is not to everyone's taste. It focuses on random décor of all colours, shapes, and sizes, as we said, works for some people but not for everyone.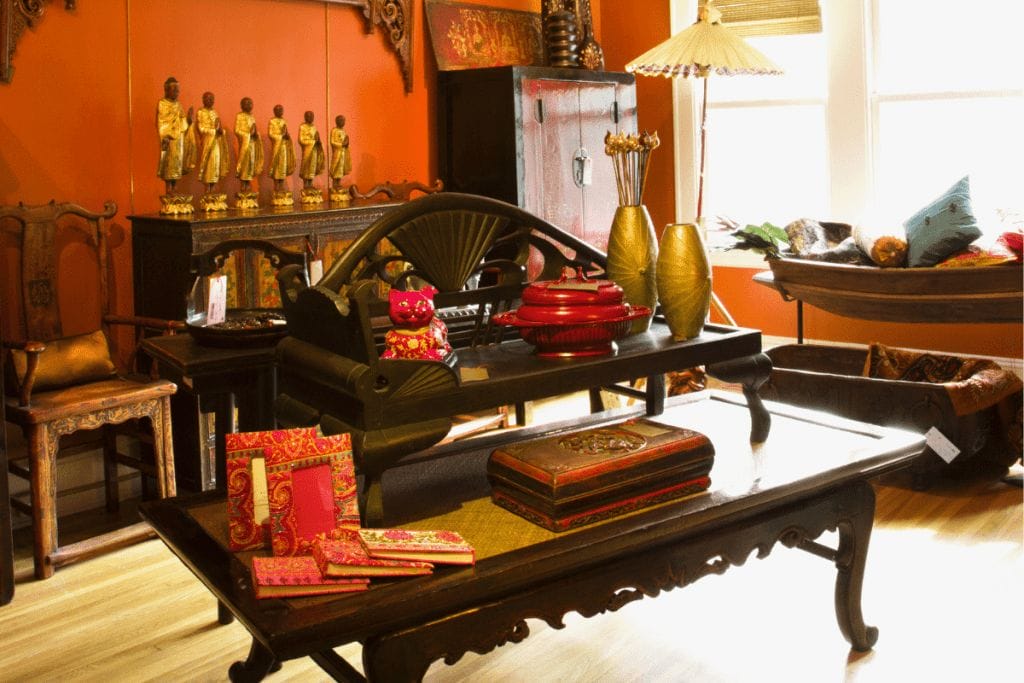 Our Last Words
We hope you enjoyed our best DIY decor projects for your home and will give them a try when your feeling inspired to give your home a jazz up. If you want to reference this post for some later DIY projects then remember to save this pin.
Happy decorating!