An Inspirational Guide To Home Decor In Your Living Room
It's easy to think that once you put down a sofa and hang up a TV in your living room then it will be enough, but the fact is, decor can play a huge role in how your living room feels and looks, and with it being one of the most used rooms in your home, you must decorate it right.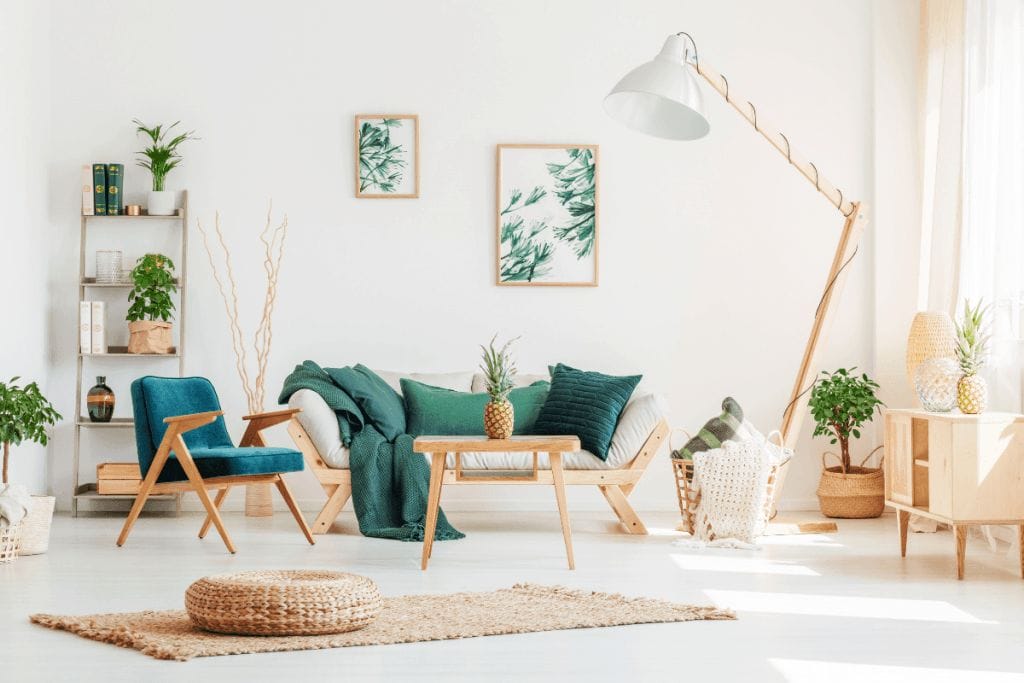 There are many inspirations you can choose for your living room décor; from farmhouse, the modern design to a contemporary modern design, each style can be uniquely tailored to you and your room. Some decor ideas can even be done DIY to save money and help your living room look more interesting.
Decor ideas such as; wall art, table lamps, coffee tables and rugs can all be used to add colour and texture in your living room, so we've put together one of our best living room inspiration guides below to help you out.
Top Living Room Décor Ideas
From upcycling old doors to making your hanging frames, we have compiled a list of the best DIY and décor inspiration ideas to get you creative in styling your living room.
Let's get into it -
Hang up an old door
This uncommon DIY décor idea can be a great feature piece for your living room. The project simply involves using an old door with numerous windows, upcycling it to your preferred colour and hanging it with pictures in each window frame.
The unique idea allows you to display your memories in a particularly great way and can be a large feature piece for a farmhouse country living room. You can find some different ways on how to do this here.
Make your coffee table
If you have some old crates lying around why not make your DIY coffee table for the centre of your living room?
This décor idea is perfect for a rustic style living room and involves nailing some crates together to form a table with a planter in the middle. Cheap yet stylish!
Use a succulent centrepiece
Make your succulent centrepiece for your living rooms table by potting up some succulents together and arranging them nicely to compliment the style of your room, this centrepiece could go well with a modern design living room or even a rustic design.
Put up some honeycomb shelves
Honeycomb shelves are dead easy to make and can add some flare to a plain living room wall, they can further be used to display plants, candles and picture frames.
To make these shelves you will just need some wooden planks, screws, a saw, brackets, glue and some sandpaper to make the shelves smooth. These shelves are best suited to a modern living room.
Wall mount some rustic picture frames
If you are looking to have a farmhouse style living room or you want to add some warmth to your modern space then try hanging up some rustic wood picture frames on your wall.
Wood can be a great material to make a room feel more cosy and natural.
Add mirrors for a spacious feel
Putting one or two mirrors up in your living room can give an illusion of space to a smaller room. You could attempt making a DIY frame for a rustic full-length mirror or put up some small circular ones instead. Mirrors are perfect for all kinds of living room styles.
Build a fake fireplace
Fireplaces can be a great feature for any type of living room and add a cosy feeling to your home, however, not all of us can be able to put a real fireplace in our living room, so why not fake it?
All your need to do is carve out the fireplace in your wall, insert a fireplace guard and some logs and you have your fake fireplace! Sure, you might never get to use it, but it will do the job aesthetically.
Incorporate some plants
Plants can help add life to any living room and are great for placing on shelves, centrepieces or in a pot of there own, with some favourite indoor choices being snake plants as they require little maintenance and go well with a modern décor design.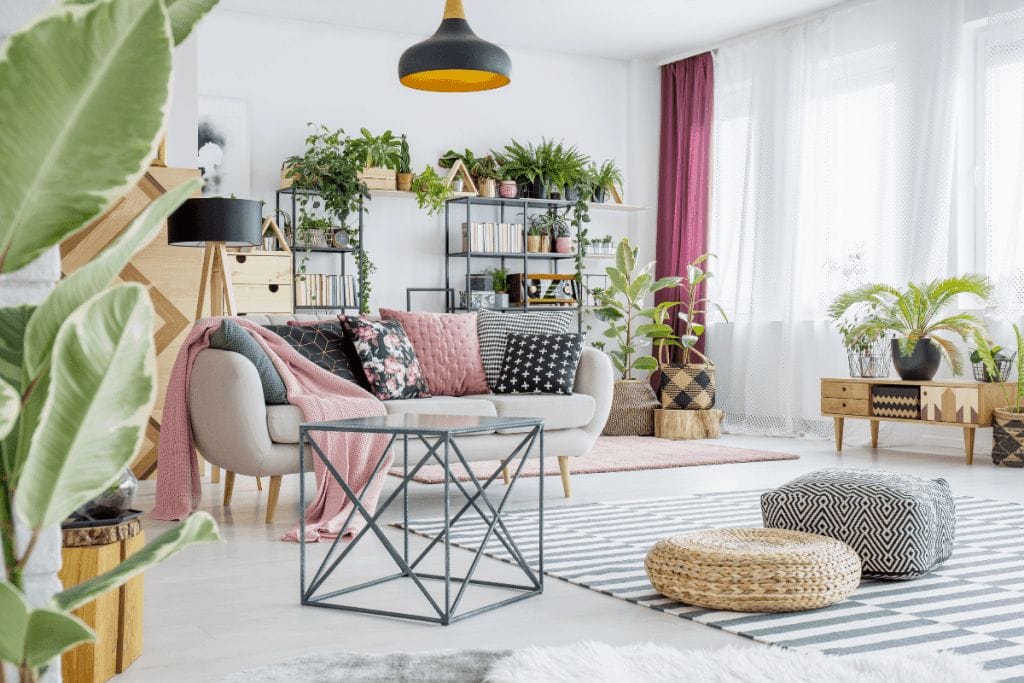 Change up the seating types
Don't just stick with sofas, why not add a stool or a vintage armchair, these kinds of seating ideas can work well in a country farmhouse style living room, or you could add up a neutral bean bag in a modern style living room.
Try a DIY blanket ladder
One décor trend that is in with modern and farmhouse style living rooms is a blanket ladder. Blanket ladders are a great piece of living room furniture that can hold your throws and make your room seem more creative.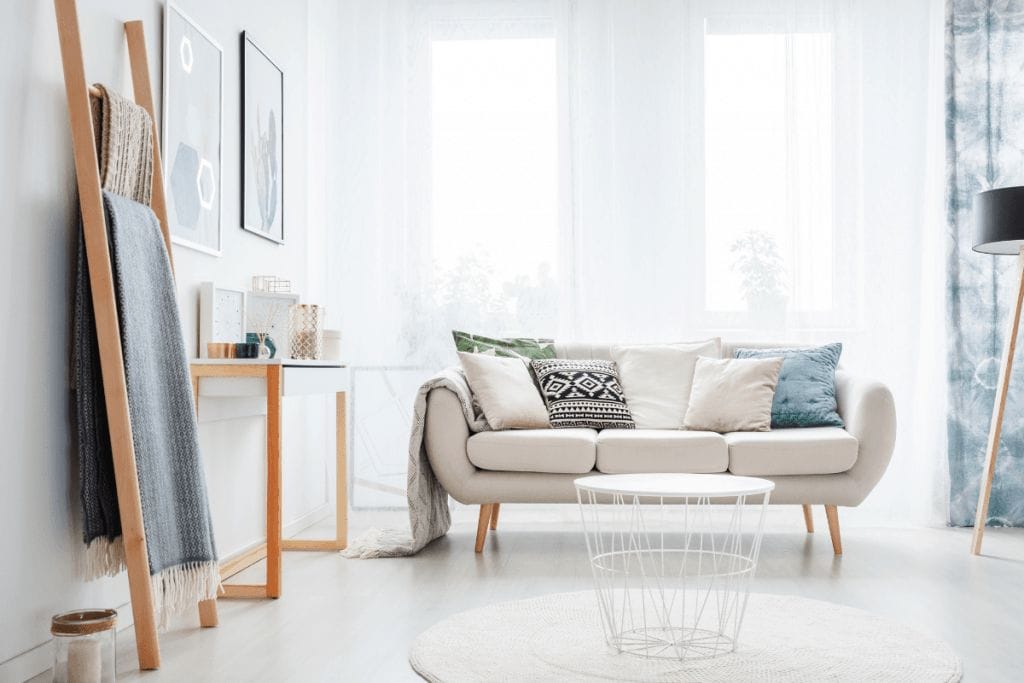 All your need is the obvious ladder, nails, some sandpaper and a hammer then your good to go. You can find out how to make this ladder in more detail here.
Get creative with mason jars
Mason jars can be used for holding plants, candles and other small items. To make them easier on the eye you can wrap some twine and glue around them to make them look like mini baskets.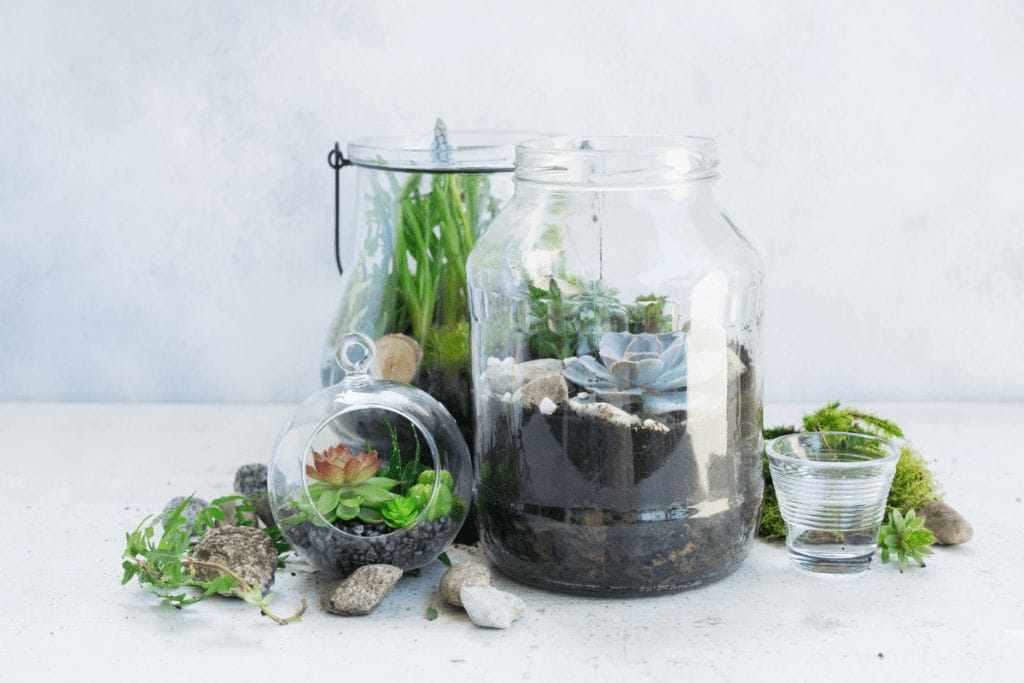 These could be placed on shelves, mantle pieces or in the centre of your coffee table on a tray.
Build your own rustic lampshade
If you are looking for an unusual rustic piece of furniture in your living room you could try making your rustic lampshade. Just easily grab an old lampshade, some rope and glue, then wrap it around your lamp to make a rustic basket type style shade.
This could fit in nicely with a country-style or contemporary living room because of its neutral colours. Get some more DIY inspo by checking this out.
Types Of Living Room Decor Styles To Consider
Before getting stuck into some DIY living room decor ideas, it's a good idea to familiarise yourself with the types of styles you want to have in your living room, and which one suits you best.
That way, you can ensure your decor matches the design of the room and doesn't look out of place.
We have listed out some popular living room styles below -
Rustic
The rustic living room style focuses on wood and dark brown elements and has a cosy atmosphere to its décor. These style living rooms go nicely with a fireplace too and can be paired with exposed stone or brick walls.
Contemporary
Contemporary uses elements of modern style and colour to create a vibrant and interesting living room. Think of contrasting textures and colours here but with a modern finish.
Modern
Modern living room styles tend to stick with neutral colours and use textures such as patterned neutral rugs and pillows to add depth. These designs are very common nowadays and lean towards a more spacious look.
Traditional
Traditional living rooms have all the most common living room décor and layouts, with furniture such as a TV stand and wooden coffee table, then a centrepiece lamp to make a statement. The layouts of these living rooms follow the traditional rule of the sofas facing each other with the TV in the centre.
Electic
This type of living room design features odd bits and bobs which blend well with vibrant contrasting colours, this style allows you to be more creative, but the result should still be visually pleasing.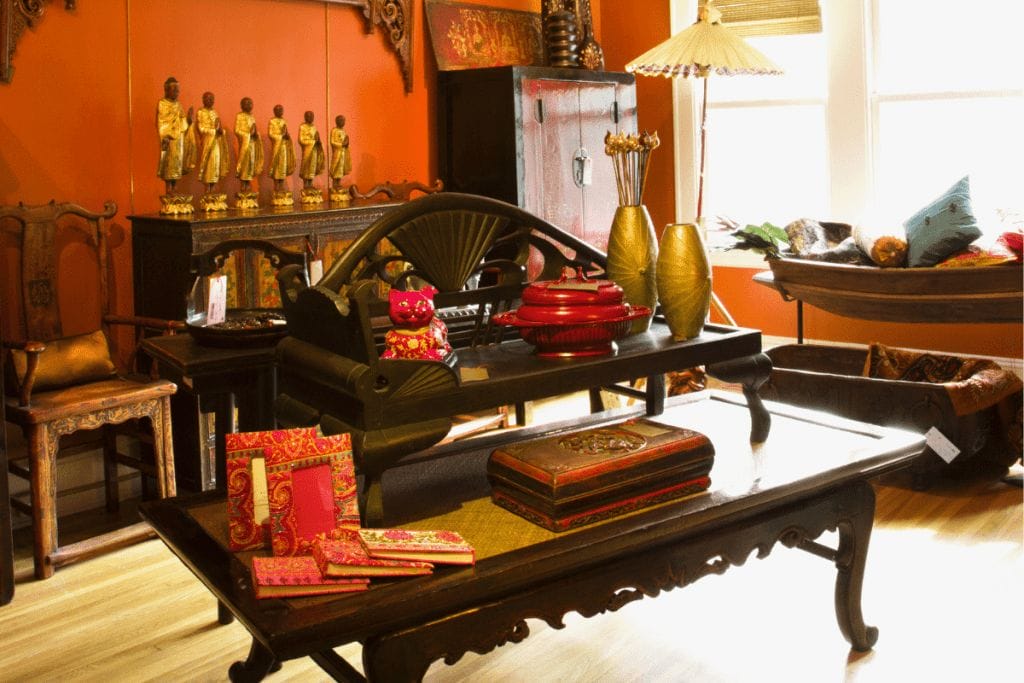 Beach house
A beach style living room is less common but grows in popularity with more of us moving to the coast. This style uses beach colours and aqua blues to create a beach-like colour palette, along with lots of white for an airy feel.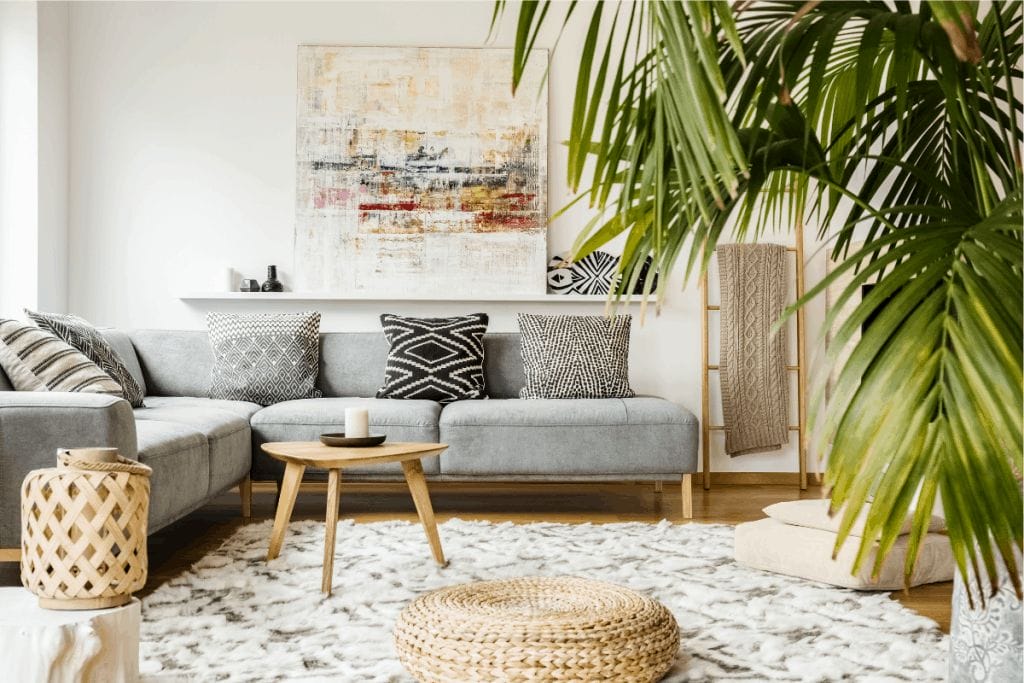 Final words
Decorating your living room can be a fun DIY project to take on once you find your style, and with these ideas above, we hope we have given you some inspiration.

Make sure to save this pin for later in case you need to reference some of these exciting decor ideas.
Happy decorating!