A Guide To Decorating Your Home For Less
With the rising costs of everything in modern society, many tenants and homeowners feel frustrated at the prospect of decorating their home with minimal financial wiggle room. Living in a neutral white box feel less like home and can lead to a feeling of sadness with the overall surroundings.
With more people in the rental sector, the lack of finances coupled with tenancy restrictions can often make tenants worry about trying to personalise their own space without upsetting their landlord or their finances.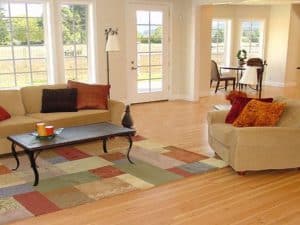 Of course, we have the solution. There are some affordable and effective ways to freshen up your living quarters without costing the earth or being overly extravagant. Imagination is key here, and the following tips offer as a starting point to get your creative juices flowing. If you have the good fortune to be in a long term tenancy or have a positive relationship with your landlord, then you can really ensure your home feels like yours without breaking the bank.
DIY Home Decorations
OK, so many people shudder at the prospect of DIY when it comes to decoration, but in this instance we are talking on a very small scale, so if you make an error, no one will really notice.
Imagination is key here as previously mentioned but also try to play in to your strengths; are you an excellent painter? Do you like to sew and create quilts from scratch? it isn't worth trying to undertake a new set of skills unless you truly want to; learning takes time and can be costly- if you play to your strengths, you will have more fun and will already know the overall cost.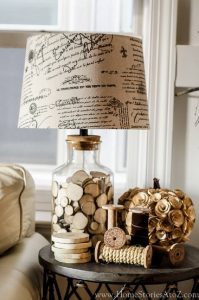 Upcycle- a great way to minimise waste, you can create DIY home decorations from upcycled pieces of furniture and waste. An obvious example is a plastic bottle vase; with a bit or coloured cord, a hot glue gun and some embellishment pieces of your choce, you can create a small, stylish vase for next to nothing.
Personalised pillow cases- if you have a sofa that looks a bit drab, invest in buying some white pillow cases. Depending on your strenghts, you can sew embellishments, attach pom poms or even use fabric paint to create a very unique look for minimal cost. You can also do this with wall hangings and throws too to coordinate the room.
Wooly coasters- yes, you read that right! Of course, it doesn't have to be wooly but can be made of any item of clothing, towel or dish cloth you have no further use for. Just get a basic wooden coaster, trace its shape on to the item of clothing, cut and glue and voila! A very unique looking coaster that is very green.
Cheap Decorating Ideas For Bedrooms
Budget friendly decor does not stop at simple DIY. Chances are, you are now considering many ways to upcycle items of clothing or furniture to use in your bedrooms design. But we have a few more tricks up our sleeves to help you along!
Patterned dresser- obviously, you can use this tip to spruce up a wardrobe, bookshelf or even the back of your bedroom door if you wish. Simple buy some new pieces of hardware (handles), choose a favourite wall paper and put them together to creat a unique looking piece of furniture.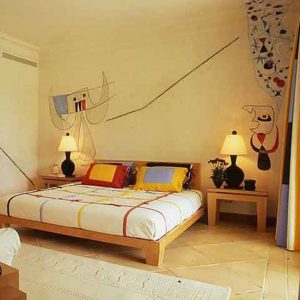 Candles- candles are a cheap way to add ambience to your bedroom and as they come in a wide array of colours, shapes and designs, you can use them as cheap decor accessories too.
Book side table- simply get a stack of books you have no use for, drill a dowel hole, put the dowel in to the hole, twist the books and voila. A funky looking book side table.
Cheap Decoration Tips For Living Rooms
Regardless of the size of your living room, if you have guests over, this is typically the space you will use to entertain them, so obviously, you want it to look good. The size of the room does not matter as there are some cheap decoration tips that work in every living room and are very appealing to both yourself and any visitors.
Plants- plants are a cheap and attractive way to revive a tired, drab living room. If you are feeling adventurous, why don't you go for some bold, statement pots to place them in too? Very appealing and very cheap.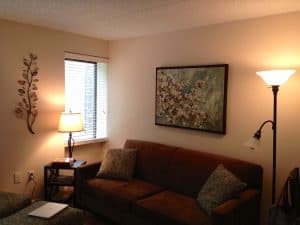 Pick a rug- the great thing about rugs is they are cheap, come in wide variety of colours, designs, sizes and they can easily be removed- perfect if your living in a rental property.
Throws- of course, throws are a cheap way to decorate your living room and depending on the style you go for, you can pick them to be as bold or as detailed as you like.
Budget Friendly Decor For Bathrooms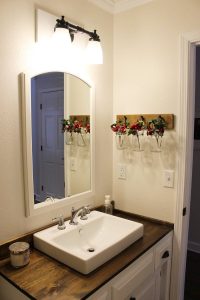 With bathrooms evolving in to so much more than a space to bathe, you will probably want to create a more relaxed feel with your bathroom decor. Not to worry, we have some budget friendly tips to help you achieve just that!
Paint the ceiling- no, we don't mean paint the ceiling white! After years of bathroom ceilings being white, it is now time to try a different range of colours; why not go for a light blue or lemon yellow? Very original and extremely cheap.
Tiles- if you are looking for an affordable way to lay tiles on your bathroom floor, then why not explore using vinyl effect tiles to give a realistic finish at a fraction of the cost? Again, these designs come in a vairty of colours, so they can be easily coordinated with the rest of the bathroom.
Made to measure blinds- it has yet to be seen that any bathroom really fits having curtains hung, so an easy way to stop unneccessary light from entering the space and also preserving privacy is to invest in some made to measure blinds.