Boiling water taps are a new trend currently sweeping the nation. Hot water dispensers, also known as boiling or near boiling water taps, are the new, convenient way to provide on demand hot water for cooking, cleaning, or just a cup of tea (or coffee if you prefer). They work by keeping a small tank of water under your sink hot at all times, to be dispensed whenever needed. An electrical heating element, a lot like what's found in a toaster or electric oven, is used to heat the water to almost boiling.
Many models can also be used as a normal tap, dispensing cold water, and some models allow you to change the temperature of the water through a menu or dial on the unit, depending on what you're using it for at the time.
Now I'm sure the question on everyone's mind would be: Is this boiling water tap system environmentally friendly?
How can keeping water boiling constantly be energy efficient? Seems impossible, right? Well, most companies do not use a "call on boiler" (meaning they use their own boiler system, instead of your home's hot water tank) for their hot water taps to save energy.
The way they are keeping the water hot is by using their own built in boiler system under your kitchen sink to keep the water in the tank heated constantly. This means that you will be able to save money on your electricity bills. For example, the InSinkErator company and Quooker (pronounced cooker) state that their units only use 3p of energy per day.
That's a big difference in energy compared to using a regular household kettle to get your water boiling, which usually heats up more water than you will actually use. The same goes for drawing from your home's hot water system. Heating up a large tank like the kind found in most homes uses a lot of electricity, or even natural gas, and normal household systems can't reach anywhere near the temperature of an on demand dispenser. You'll be saving the planet, one bowl of noodles at a time.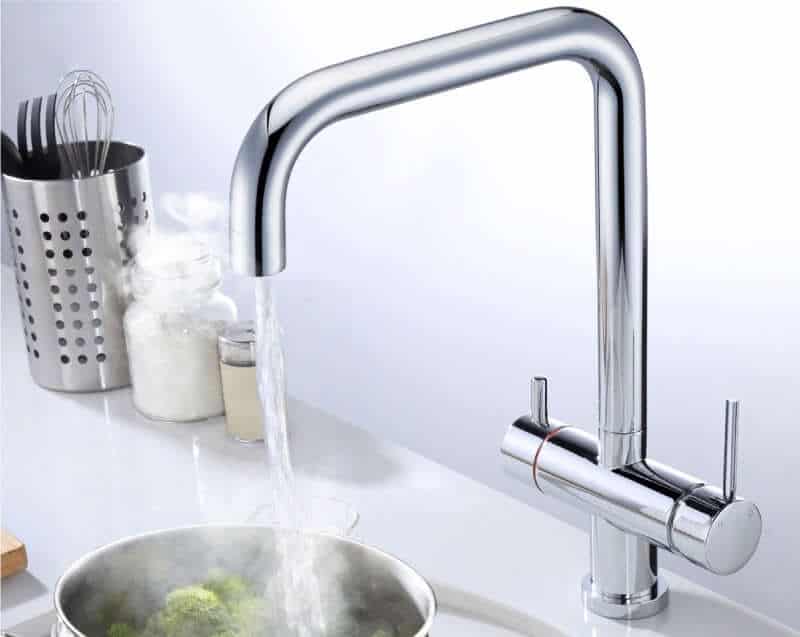 The water is kept at a constant boiling temperature, so it is quicker to use than a kettle for a cup of tea or coffee, and in turn it is much more time efficient. Because it uses the exact amount of water you need, it saves time and energy. This puts instant hot or boiling water for your tea, coffee or soups on the menu whenever you desire.
Actually, one of the reasons it was founded in the first place is because Henri Peteri realized instant soups weren't really instant. He wanted to change that by making hot water available to anyone at any time. No more waiting for a kettle to boil for your instant ramen. It's incredibly useful to have in your kitchen, improving workflow, space efficiency, and making cooking all sorts of different recipes a lot easier. Making pasta, rice, or even just tea has never been this fast and simple.
But is it safe to have boiling hot water on tap?
These companies have truly thought of everything. Most boiling water tap systems have a hot cold functionality, meaning it can be useful as a normal tap. Some even go as far as to have up to 4 different settings, one for boiling water (for tea or cooking use), one for hot water (to do the washing up), one for cold water (pure filtered water for drinking), and one even for filtered seltzer water! Who needs a soda stream taking up extra counter space anyway?
All of these hot water taps are both childproof locked, so you have to push inward to turn on the boiling water, and have insulated piping so you don't risk burn if you touch the tap while the boiling water is running. Many are also equipped with an automatic shut off, so you don't have to worry about wasting water, or your children playing in it.
With all the reports of children getting severe burns on themselves and needing to run to A&E from getting hot water from a kettle, this truly is a marvel in safety technology. Even the tank itself is insulated, which not only keeps the water hot, but saves worry if your child or even your pet likes to play under the sink.
But how do you install this new hot water tank in your kitchen?
Well look no further, because here is your guide to install your very own boiling water tap. First you will need to gather the tools to drill a hole into the sink, be sure that you follow your manufacturer's directions. Drilling a hole too small can risk the entire project, drill the hole too big and then you will have too much patch work to go through later on.
Use the appropriate drill bit for the type of sink that you have, quite easy to find the right tools at any hardware store, you can even find the proper tools to rent if you look into local shops! Otherwise, you can risk cracking your sink, and we don't want that after you've just gotten your shiny new tap system. Boiling water taps are known to work best with the resin sinks in your kitchen, but can also be used with stainless steel or modern ceramic sinks. Just remember that these materials tend to hold heat, so be careful.
First you will need to drill pilot holes for the screws to make it go along more smoothly. Then you line up your brackets, secure your tank in nice and tight, and use the screws drill it into the pilot holes. After this step is done, your tank should be completely secure. Fit the boiler unit under the kitchen sink, using the mounting hardware provided with the unit.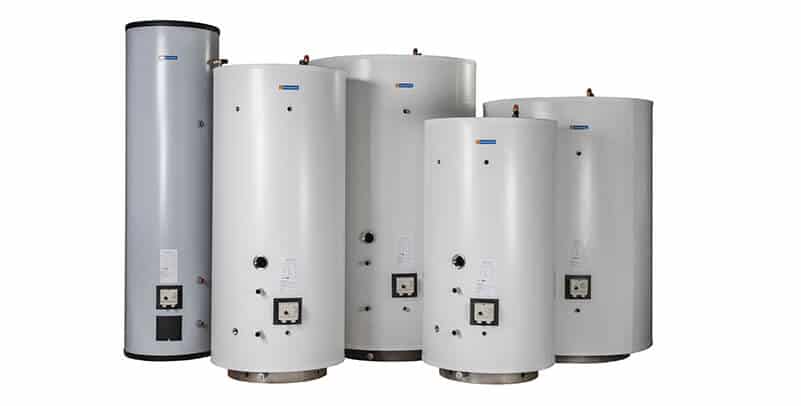 Most units usually plug into a 13 amp socket for powering the heating element, but again, you should always follow the instructions provided with your hot water tap. You should mount the water supply tank under the sink with the screws and brackets provided by the manufacturer, keeping any extra hardware you are installing, such as filters.
Your next step would be the pipework, which should come included with your boiling water tap system. Then connect all your pipework depending on the units directions to your existing sink connections. Lastly, affix the actual tap itself to the pipework. They come in many different styles, so it's easy to find one that fits with the style of your kitchen.
This is the last time I'll say this, but if you're doing this project yourself, always follow the directions provided by the company that makes your unit. Of course, you have other options if you aren't feeling as handy. You could call a professional contractor for help if you're worried about doing this yourself, which is what I would personally do in this scenario. The rates for this kind of work are pretty reasonable, at only 99 pounds on average.
So, what do you think?
Does having instant hot or boiling water at your disposal and freeing up more space in your kitchen sounds like it's worth it? What about having a separate tank for these hot water taps to cut down on your energy waste and electrical bills? Think about what you can accomplish with your current water taps, and then think about all the possibilities that open up with having instant boiling or instant hot water at the flick of a switch.
No more waiting around for the water to boil to get dinner started. Impressing your friends with offering some soda water straight from your kitchen sink. The satisfaction you will feel once your monthly bills come in and you've cut your household costs by doing nothing but installing a new kitchen sink. The possibilities are limitless with a brand-new boiling water tap system.