Best Home Laser Hair Removal Device – Reviews 2018 – 2019
Product
Top Choice
Best Value
Add-ons
3 attachments, premium pouch
Braun skin spa body exfoliator
Top Choice
Product
Add-ons
3 attachments, premium pouch
Best Value
Product
Add-ons
Braun skin spa body exfoliator
Product
Top Three Laser Hair Removal Devices On The Market
Hair removal is a time consuming practice that many people spend time and money on. There are many methods out there, varying in price, popularity and how time consuming it can be. They all have their pros and cons, and these will vary for you depending on your own situation and relationship with body hair, facial hair, time constraints and finances.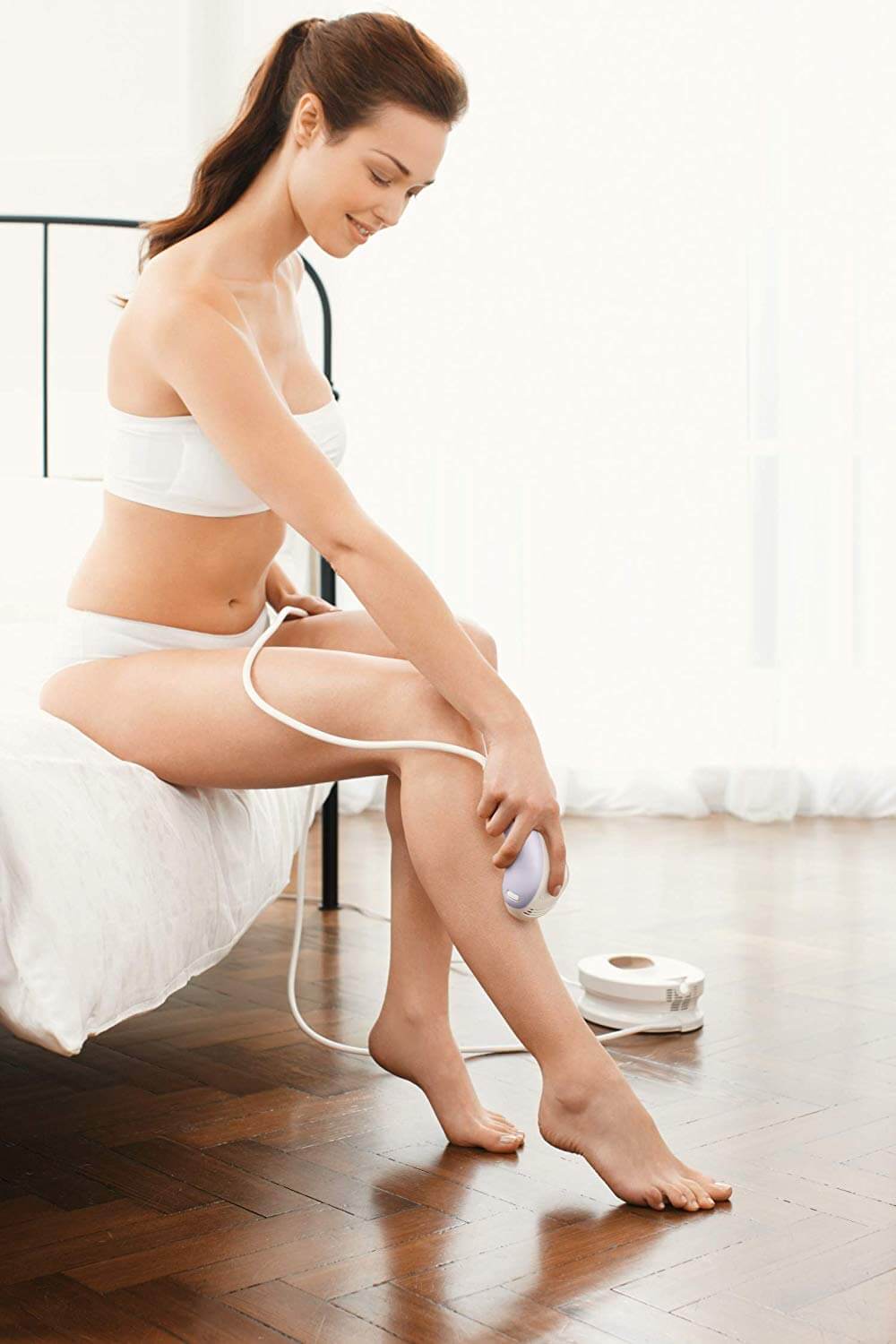 Why Consider Laser Hair Removal?
The number one reason to consider laser hair removal is time. Shaving can take what feels like forever, especially if you have more than one area to shave. It may be quick and effective to simply dry shave your face or your legs every morning before work, but the time adds up, and piles on if you add more areas into the mix.
Waxing can be painful and being done at home is its own lengthy process. There's always having your waxing done by trained professionals who will be fast and cause less pain than you would cause yourself, but not everyone has the time or the money to book themselves into a salon every few weeks for an hour or more of treatment.
Laser hair removal however causes a significant drop in hair growth and after a few treatments the results can last from six months up to a year, or even indefinitely in some cases. It takes considerably less time than waxing and is not as painful as the waxing process can be.
What should you look for in a laser hair removal device?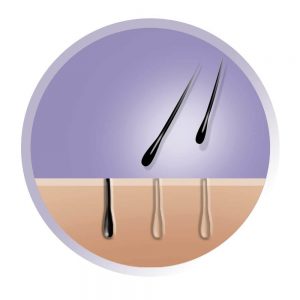 The first thing you need to decide on with laser hair removal is whether to have in-office treatments or get a device for your own. At-home devices tend to be less costly and give you flexibility so that you can take as much or as little time as you need for the areas you wish to treat. From a quick twenty minute session in the morning to taking a whole evening to yourself to tend to your laser hair removal needs, there is no end to the freedom of choice it offers you.
When choosing an at-home laser hair removal device, there are a few key things to look for.
Ensure it is safe –

Unfortunately, there are going to be bad apples in anything you buy. So make sure that the device you choose is high quality and from a known brand name so you can make sure what you're getting will not damage your skin.

Make sure it is small enough to store safely –

With kids and pets getting into your belongings, you need to be sure that your laser hair removal device is not one they can easily access in their rummaging. With this in mind, you may want to buy a device that doesn't take up a lot of space and can easily be hidden away in a drawer or cabinet or on a high shelf, that doesn't take a huge amount of effort to remove and replace from its storage spot.

Who and what can it be used for? –

Are you looking for something that can be used anywhere on your body, or just for one specific area? Be sure to choose a laser hair removal device that is flexible, not just designed for one treatment area only. Men, make sure that your device is suitable for use on your facial area as many of these laser hair removal devices are optimised for the female face.

How is it powered? –

Is your chosen device battery powered, and how do you charge those batteries? Long charge times can be a nuisance and non-rechargeable batteries are an added cost and annoyance on top of it all. You want to make sure you get a device that is powered in a way suitable to you, and make sure you're not in for a nasty shock when the device you have bought needs to be plugged in to be used when you were in the market for one you could carry around and move without ties or limits. 

Does it offer personalised treatment? –

Some devices out there are made for everyone and will only do their intended job one or two ways with inbuilt settings and modes, where others will measure the needs of your skin and adapt their settings specifically for your needs.

Does it come with extras? –

An added bonus of many different devices is that they offer the perk of changeable heads, storage bags, help via an application or even a bonus device to use after you've done your area treatment to help with obtaining that smooth, perfect skin you're craving. Always make sure you see what else you could be getting with your device, not forgetting to make sure that if your device is rechargeable that the charger is included. You don't want your shiny new device to arrive only to realise the charger is only sold separately. 
At the end of the day, only you know what is right for you. In the endless sea that is made up of the options available, it can be incredibly difficult to find the best fit for your needs. Below, you will find the top three laser hair removal devices on the market right now that are sure to satisfy all of those needs.
Top Three Laser Hair Removal Devices – From Good to Best
Remington iLight Pro IPL 
The Remington iLight Pro is one of the best laser hair removal devices out there, and it's certainly one of our top picks. The Remington iLight Pro is: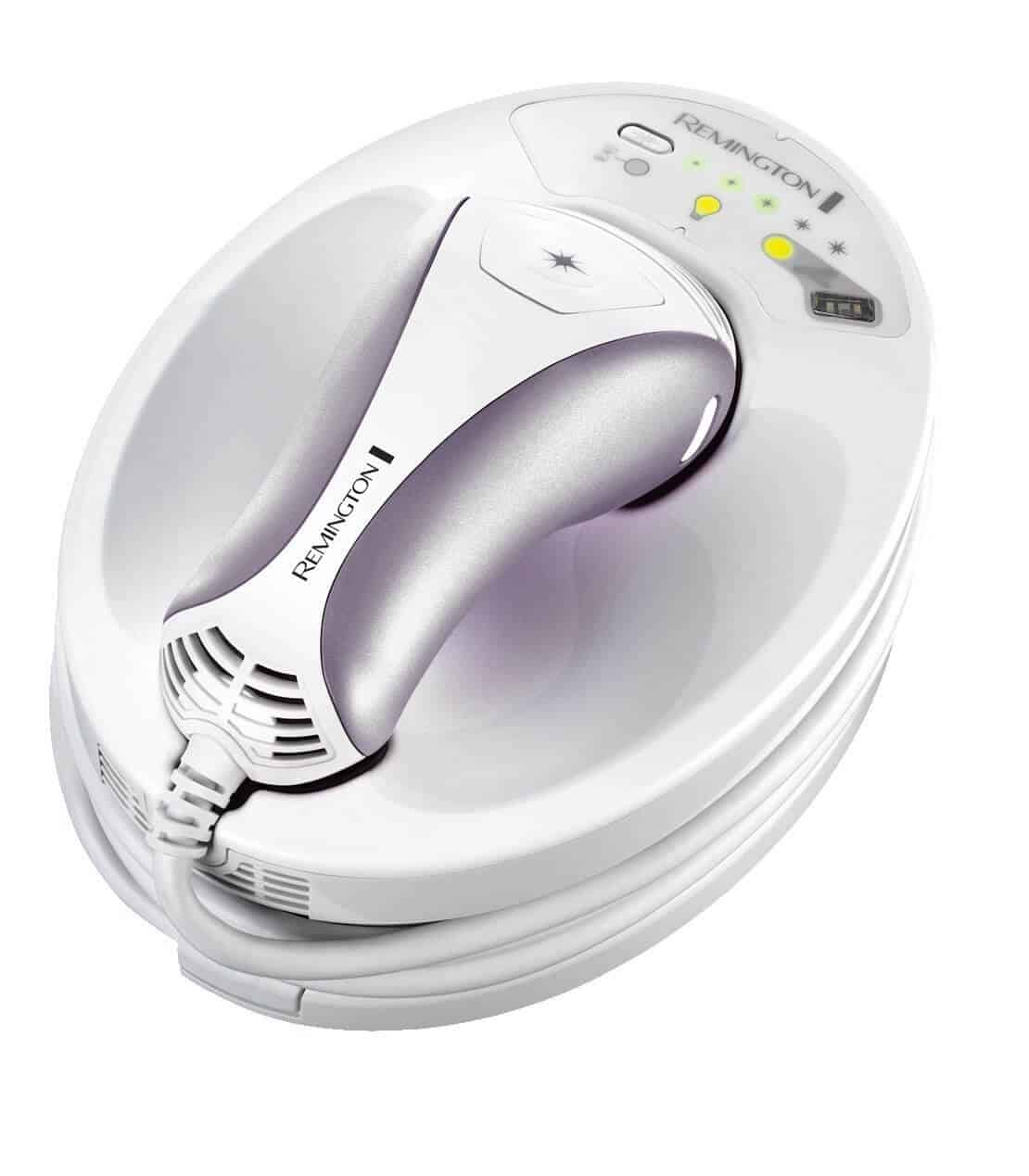 Clinically proven to safely provide permanent hair reduction.

Dermatologist recommended.

Pain free.

Permanent, results in just three treatments.

For use on face (women only) and body.
Pros:
Can be used on any area of the face and body, even coming with a specially designed facial attachment for women only, specially designed for the delicate facial area.

Corded, so there is no need to recharge or stress about battery life. The cord is also long and flexible for convenience. 

Light and comfortable hold.

No bulb replacement needed.

Cost effective. This one device that can be used anywhere on the body repeatedly, costs less than one single full body treatment often can in most laser hair removal clinics.

Suitable for men and women.
Cons:
Corded, so unsuitable for those who wish for unattached movement with their device.

Female facial use only. 

Does not work as well for blonde, red or silver hair or on the darkest of skin tones.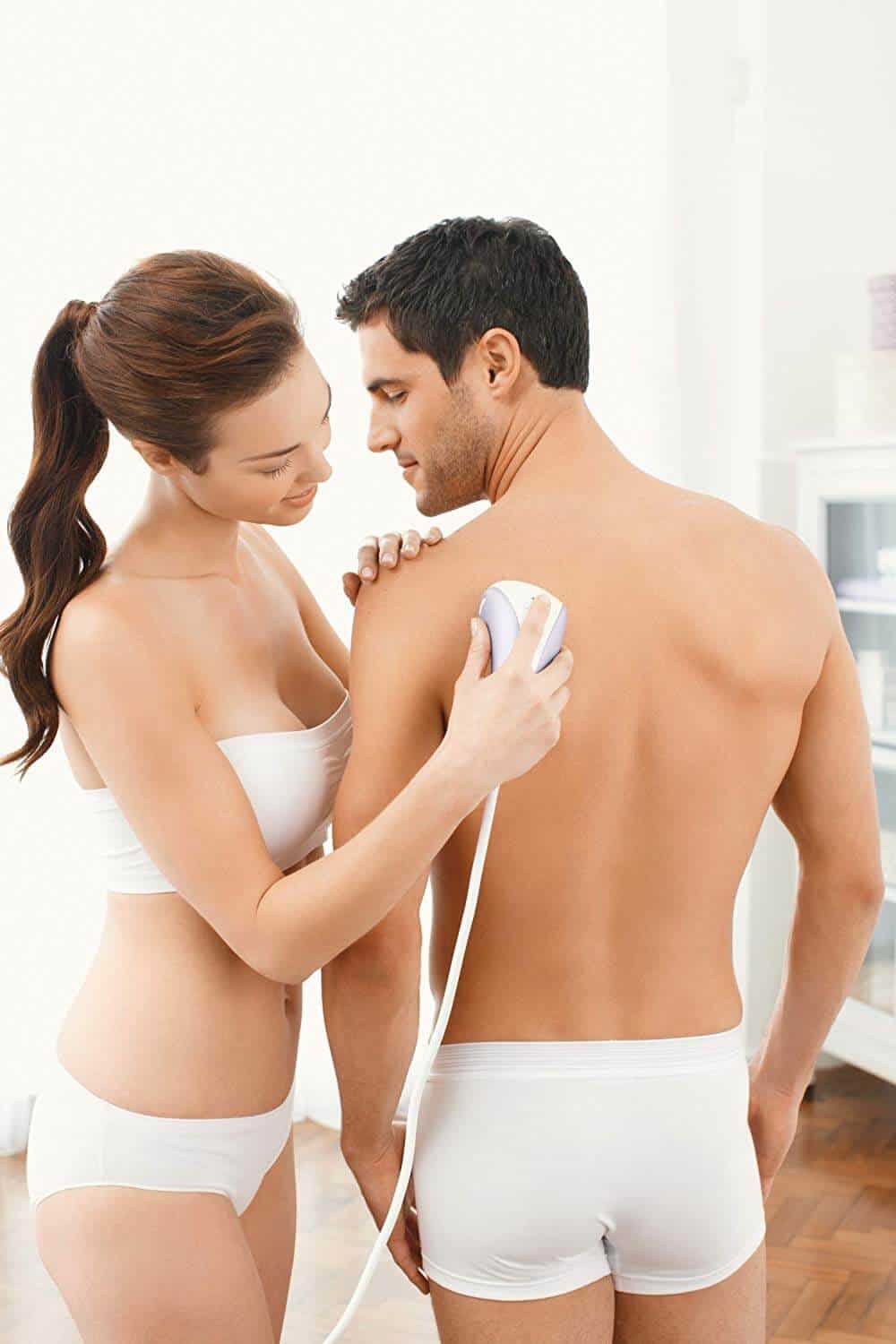 With positive reviews being the majority, this laser hair removal device is a good choice for women wishing to eradicate hair from their face and body, and men from their body. It has great, quick results for fair to tan skin, is compact and does its job as promised. A great investment for those looking to rid themselves of that stubborn unwanted hair.

Braun Silk Expert 5 IPL Hair Removal BD 5009
For a compact device that adapts to your skin tone, you need look no further than the Braun Silk Expert. It comes with the Braun SkinSpa Sonic Body exfoliator, both of which have a sleek design that resemble electric body razors. Some fantastic features that this device offers are: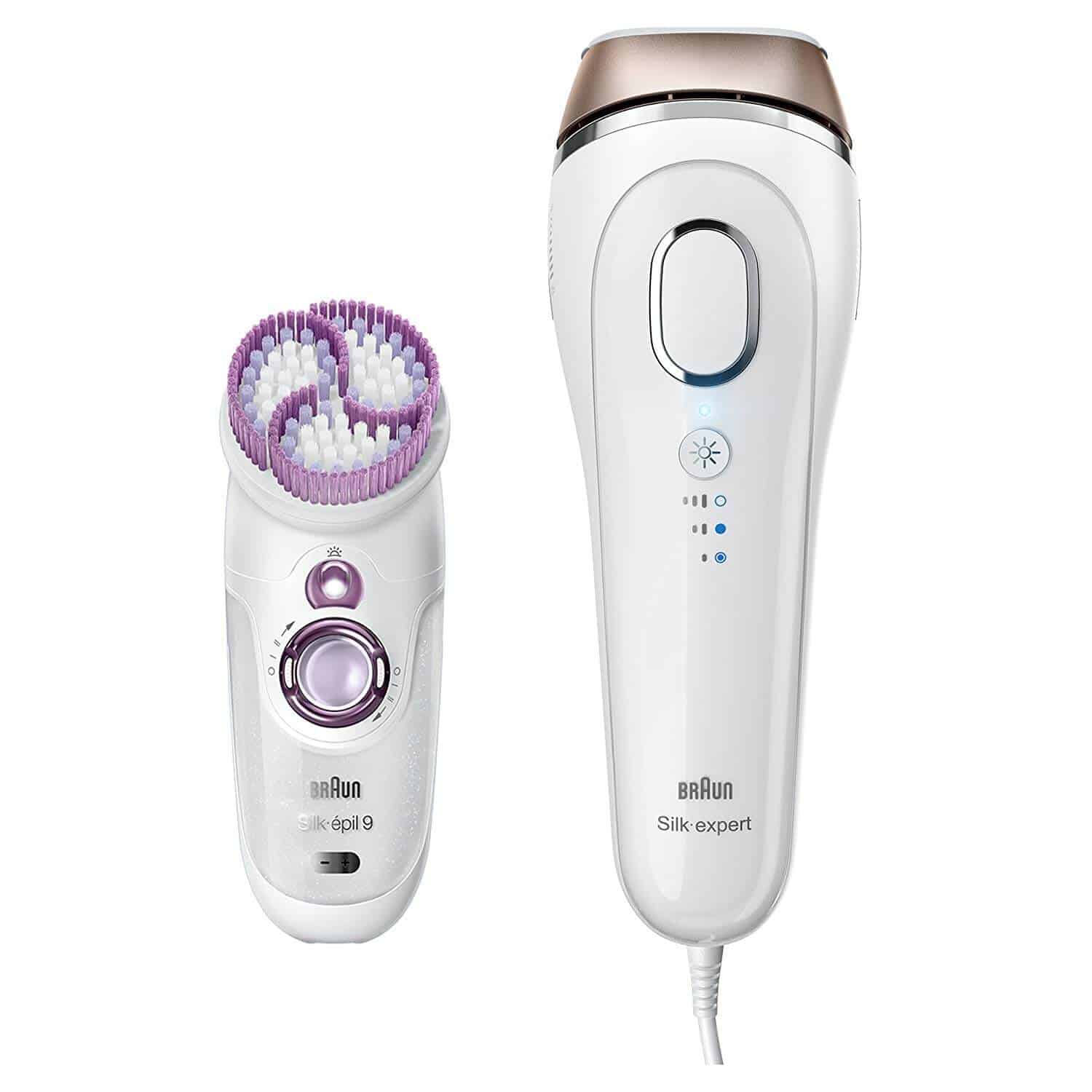 Treats the lower leg in just 8 minutes.

A lamp lifetime of 300,000 flashes.

10 energy levels.

Hair reduction in just 4 weeks.
Pros:
Corded, so there is no need to worry about battery life.

There is an extra gentle mode, for those with more sensitive skin.

Adapts to your skin tone using Senso Adapt skin sensor, so it's more tailored to you and your individual needs.

SkinSpa Body exfoliator included for no extra cost.

100 day money back guarantee, if this device does not live up to your standards.

It can be used on the female face and body.

Light, sleek design that resembles an electronic shaving device or hair clippers that you may be familiar with if you've used such things in the past.
Cons:
Corded, so unsuitable for those who wish for unattached movement with their device.

Can't be used on the facial area for men.

Does not work as well for blonde, red or silver hair or on the darkest of skin tones.

It may irritate your skin more easily than other devices, if you have sensitive skin.
If you're looking for an attractive device with a vast choice of settings, this device is for you. The included exfoliator is just an added bonus, so your skin will not only be hairless and smooth, but healthy and soft too.

Philips Lumea Prestige IPL 
For a device that ticks all of the boxes, the Philips Lumea Prestige is the one for you. Tailored to you and with three curved attachments for each body area, this device seemingly can do no wrong. It's the pricest of the three that we recommend, but we think that it's most definitely worth it and that you'll think so, too. Here are just some of the great things about this device: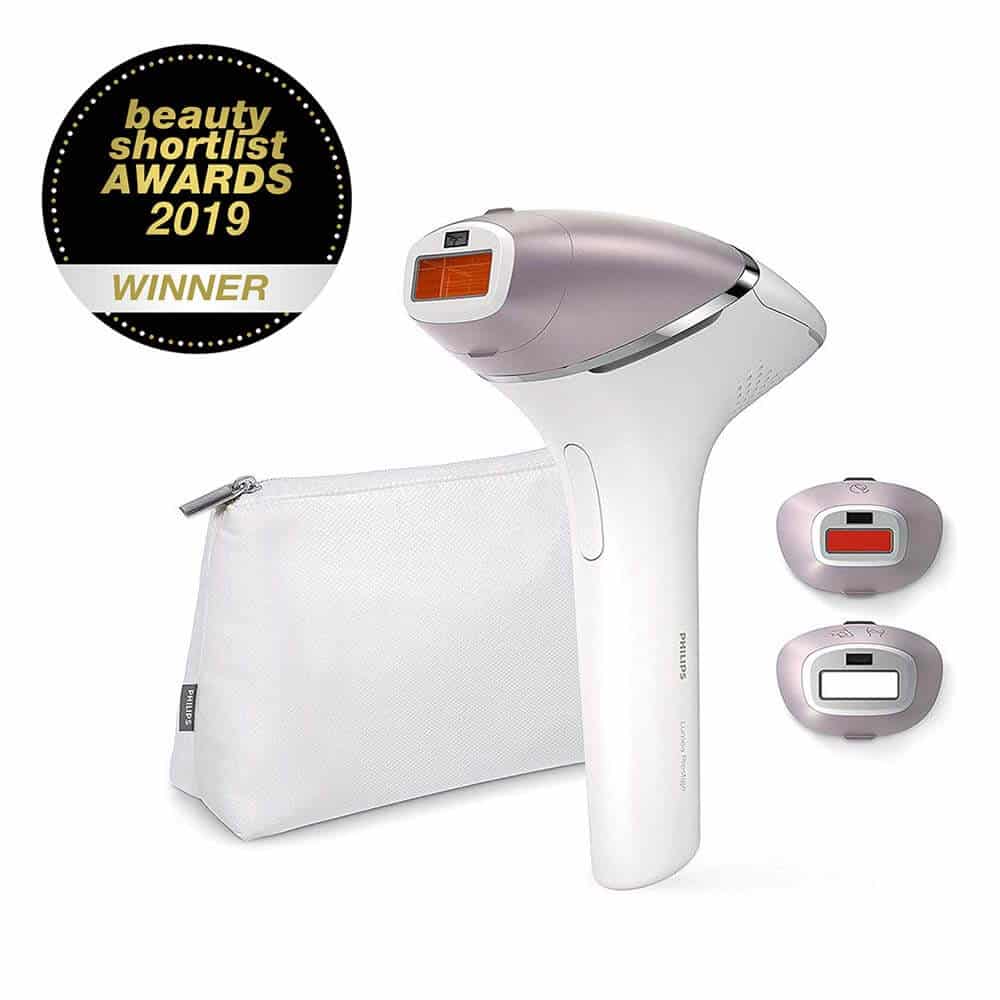 Corded and cordless use, for your convenience and preference.

Six months of hair free, beautiful skin.

Tailored to you with the Philips SmartSkin Sensor.

Safe, developed with leading dermatologists.

Gentle on your skin, including those difficult areas such as the underarms and bikini line.

Philips Lumea is the number one IPL brand in the UK.
Pros:
This device can be used cordlessly for free movement, making it perfect for travelling with to continue your laser treatments on an overnight business trip or weekend getaway. 

It can be used with a cord, so no need to wait for it to recharge if the battery runs out. Just plug it in and continue with minimal disruption.

The SmartSkin sensor indicates the optimal setting for you, letting you achieve your desired results more quickly.

It comes with attachments created for customised treatment on the body, face and bikini areas.

Easily held and resembling a hairdryer, so you'll feel like you've been holding it and using it forever.

The lamp has enough flashes to last for up to twenty years.

You can receive personalised guidance and support with the Lumea app, so put your mind at rest if you think this nifty device will be too complex for you to use to its full extent. 

It comes with a premium pouch for storage and travel. 

Suitable for five skin types, from fair to brown.

It has five energy settings for you to choose from.

100 day money back guarantee if you are not completely satisfied with this product.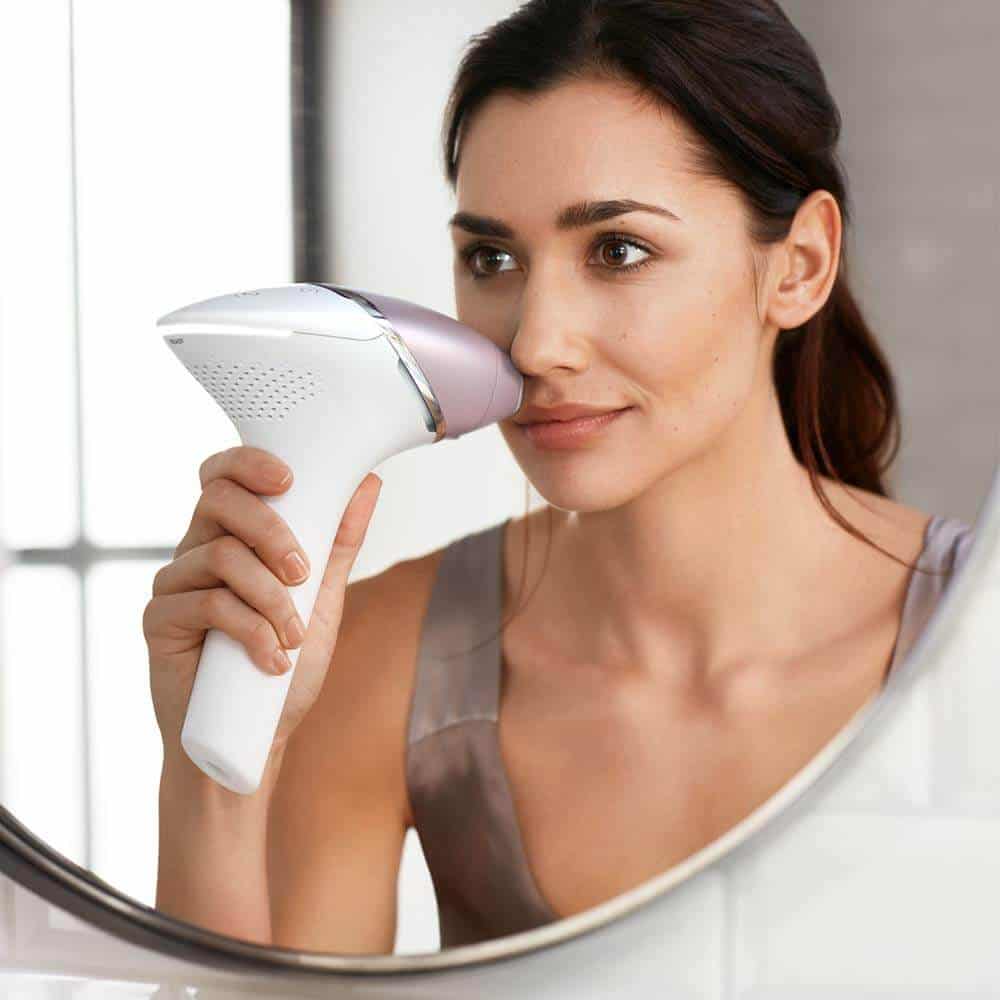 Cons:
Does not work as well for blonde, red or silver hair or on the darkest of skin tones.

This device is quite expensive – but it is most certainly worth it.

It does not remove hair, it only attacks the follicles to reduce their growth.

Although it could be used on the bodies of men, this product is mainly optimised for use by women only and is certainly advertised as such.

It may take several months before you detect noticeable results.
This device truly does seem to have the most going for it, if you're ready to put in the time and money that goes along with it. But remember, this is a one off purchase that could last you decades, whereas continuous shaving, waxing and other methods of hair removal can add up quickly, in terms of both dime and time. 

As you can see, you're spoiled for choice when it comes to the business of hair removal. There certainly are plenty devices ready to make you feel comfortable and tend to all of those beauty related needs.