Top Tips For Creating A Stunning Living Room
Is your living room feeling a bit drab and in need of a facelift? Does it feel a bit dated? Whether your living room is square, oblong or open plan, you really want to make it your own space to relax in, watch television in and entertain guests.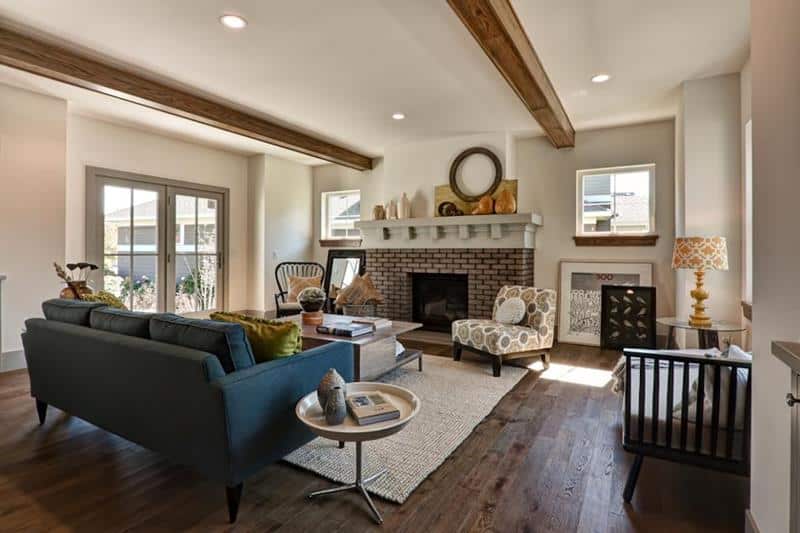 With our design tips, you can turn that awkward, dull space in to a gorgeous room, designed solely for entertainment and enjoyment.
Modern Living Room Designs
When most people think of the word 'modern' in relation to home design, they instantly envision a cold, minimalist space with no personality; that is simply not true.
Even if you have a tight budget, you can still pull off the modern look and transform your living space in to a great room to spend the night in.
Walls- when creating a modern living room, go for a paint or wallpaper with a soothing colour palette and a strong focal point. This will create an interesting visual effect and draw guests' eyes to one part of the room; making that space perfect for any accessories such as shelves or ornaments.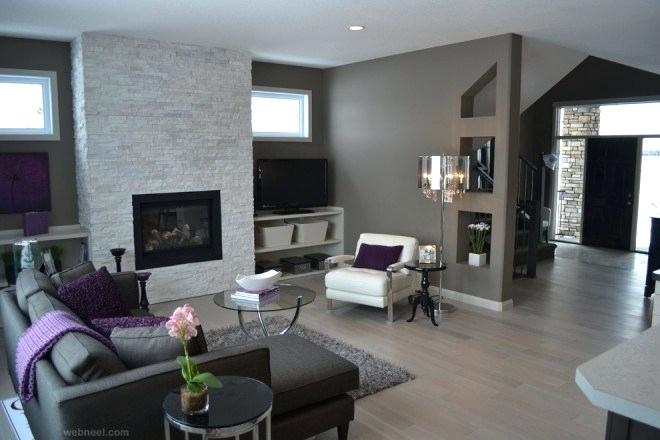 Fusion- while the earlier definition of a modern design may seem a bit sterile, you can easily incorporate other designs in to your modern living space. For instance, why not mix some modern art paintings with a rustic feel, like wooden furniture? Quirky and budget friendly.
Colour- most modern living room designs include a maximum of 3 colours, so if you are feeling bold, why not pick 3 contrasting colours to mix and match to create a striking effect? Or, why not get more playful with your colour scheme and choose an array of colours topped off with some 'traditional' looing furniture? That is quirky and will have your guests asking you lots of questions.
Ideas For A Smaller Living Room
Of course, not everyone has the luxury of a large living room; with more people living in flats and studio apartments, many people are finding the squeeze on their living space all too real.
Here are some tips to help you make the most of that space.
Walls- as with any small space, an important factor is to keep the space as light as possible. But that doesn't mean you need to paint your walls white, beige or cream. There are many softer toned paints on the market, with hues across all colours and tones to match your overall design. If possible, use the wall space for storage options too, such as cupboards or shoe racks.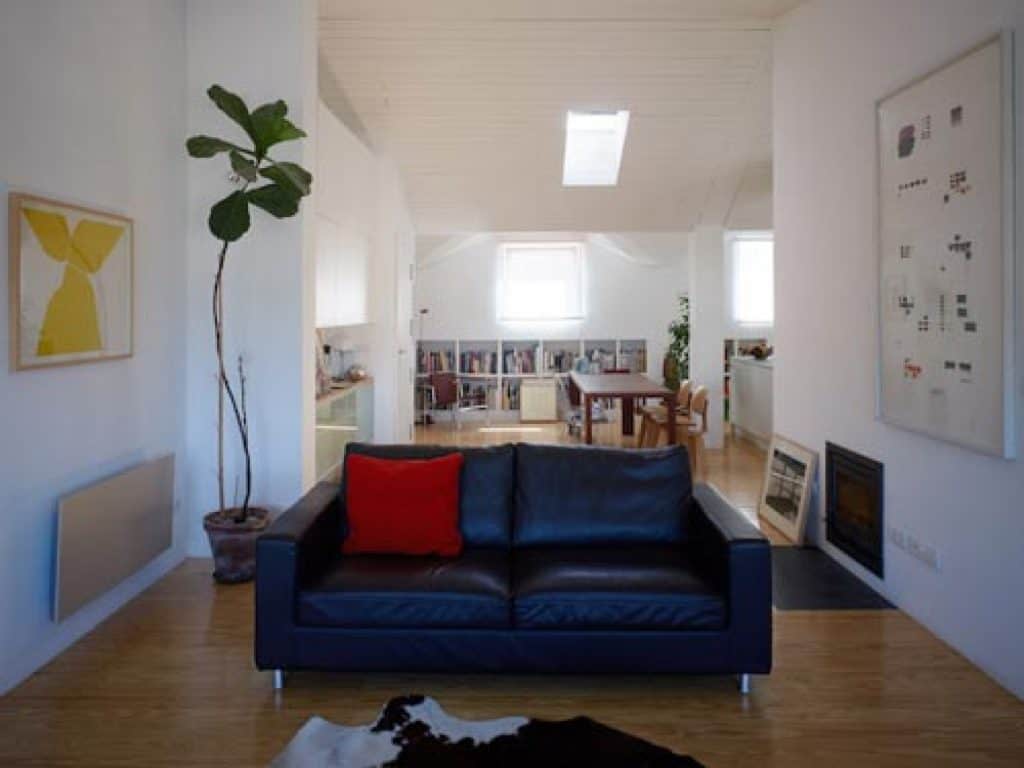 Storage furniture- a very modern idea is that of multifunctional furniture. Much like a sofa bed, many people are turning to items such as stool tables, coffee table storage bins and sofas with built in storage- very trendy and a great space saving idea.
Vertical- of course, when in a small space, a key idea is to design the room vertically. Take any décor, such as shelves, up high when floor space is limited. Tall floor lamps will minimise space and will add a very stylish look to your living room.
Stunning Living Room On A Budget?
As living rooms are often multipurpose rooms, the idea of redecorating one with all the required furniture can seem very expensive.
However, you can transform your main room easily with little expense.
Walls- an interesting quirk that can really make your living room pop (so to speak), is to paint an accent wall. Paint one wall a striking colour, such as burnt orange and paint the remaining walls white.
Shuffle- a cost free design tip to spice up your living space is to simply move the furniture around! Seeing the room with new dimensions may give you new style ideas or help you make decisions about which pieces of furniture can be added.
Go green- plants are an amazing, cheap addition to any living space and add natural beauty to the room.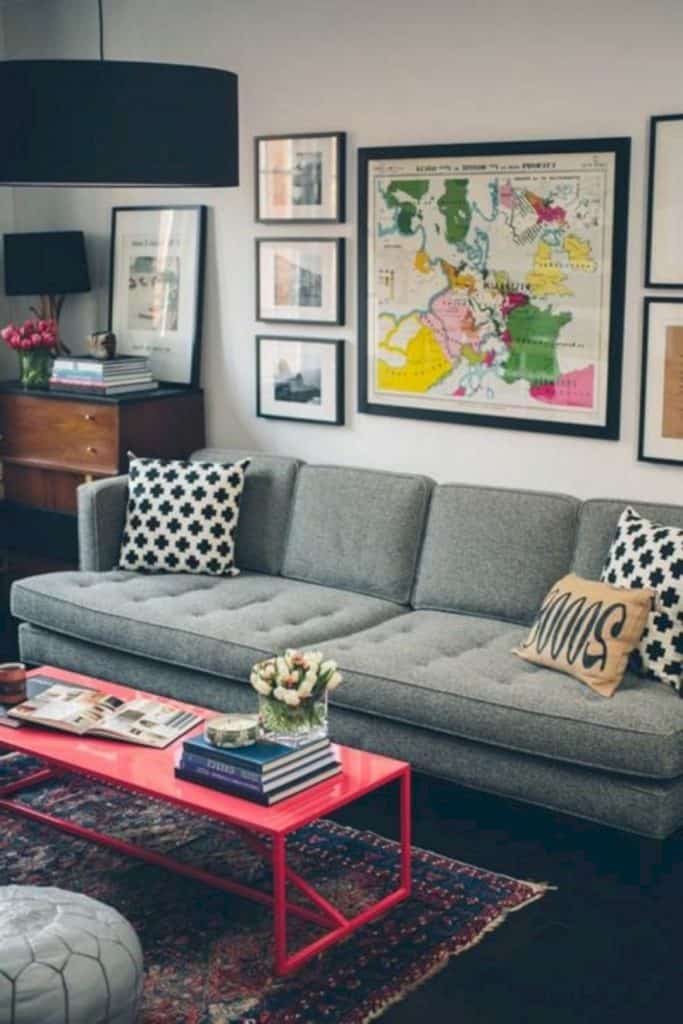 DIY- of course, DIY projects are a great way to personalise your living space with minimal costs; why no upcycle a tatty lamp shade with some fabric and hot glue? It's simple, cheap and makes that lamp shade of yours one of a kind! Upcycling furniture is a great way to keep waste to a minimum and to ensure you save money.
*Top tip* If you are looking for furniture to add to your living room and aren't worried about the overall theme too much, websites such as freecycle are perfect for picking up free sofas, tables and other pieces of living room furniture.
Colour Coordinated Living Rooms
A great way to keep your living space looking neat and attractive is to colour coordinate. Many living rooms have a general colour theme running through them and when designed carefully and with a bit of flair, it can really make your living space stand out.
Of course, if your home is both furnished and rented, then you may be unable to change certain items as part of your tenancy agreement, so consider which items cannot be changed due to rules or budget.
Colour- the colour you choose to use will be a key factor for the rooms feel- paler colours will feel more relaxed where as bolder colours will make the space feel more suitable for entertaining.
Accessories- bits and pieces like coasters, pillows or even picture frames can be matched to make your living space feel neater and more organised. Even plant pots can be matched to help create a flow in the room, so why not pick one colour and experiment with different hues?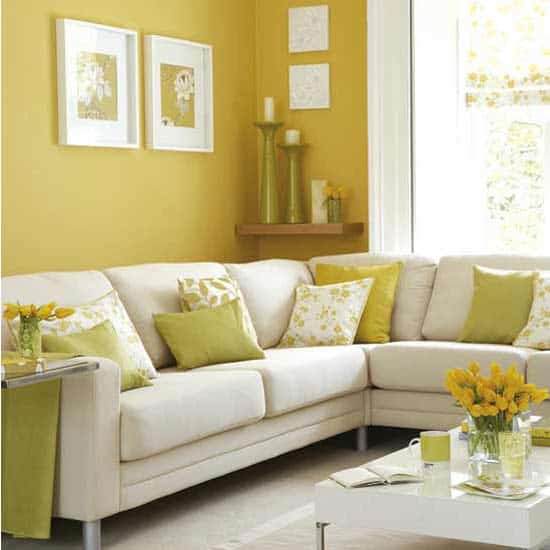 Fabrics- why not go one step further and pick a favourite colour AND a stylish print? Throws for sofas come in wide array of colours and designer prints, so why not coordinate all items you wish to match to the colour and print design of your sofa's throw? If you are artistic, this is a great opportunity to show off your skills in painting or sewing household items to look similar; have fun with it and experime