Description
Super-Bright & 360° Rotatable Spotlights. IP65 Waterproof. PIR Sensor & 2 Modes.
Lightweight &Durable. Enhanced PIR Motion Inductor. Ultra Bright Solar Motion Sensor Lights.
Ideal outdoor solar light. Infrared motion detector. Monocrystalline solar panel .
Editor's Choice
Description
Super-Bright & 360° Rotatable Spotlights. IP65 Waterproof. PIR Sensor & 2 Modes.
Description
Lightweight &Durable. Enhanced PIR Motion Inductor. Ultra Bright Solar Motion Sensor Lights.
Description
Ideal outdoor solar light. Infrared motion detector. Monocrystalline solar panel .
The Best Solar Security Lights With Motion Sensor UK Reviews & Buying Guide
If you are looking for a cost-effective way to light up your backyard or front porch, then solar security lights are probably your best option on the market.
Solar security lights can operate fully independently from your main electrics and save you energy by using the sun as a power source. However, if you want an even better total security, then its best to look for a security light with a motion sensor.
We have compared some of the top solar security lights with motion sensors on the market to help you out so as you can find the right security option for your home.
Our Top Motion Sensor Solar Security Light -
The LUOLU Motion Sensor Security Lights Solar (2 Pack)
The LUOLU motion sensor security light features a rotatable three light set up which can be adjusted up to 360-degrees and comes with 30 LEDs.
Main specifications of this light are its PIR sensor and two different lighting modes which transfer from dim to bright light when motion is sensed. The built-in PIR sensor has coverage of 120-degrees and can sense movement in a distance of up to 26 feet away.
Design-wise the LUOLU motion sensor light has a solar lithium charging battery that can be re-charged even in low light. It additionally has an IP65 waterproof rating and a total charging time of just 8 hours.
A one-year warranty is further included with this solar security light for buyers confidence.
Conclusion
Overall, this LUOLU motion security light is an ideal model to choose if you are looking to illuminate and secure a wide area and want adjustability to move around the angles of light.
These 2 pack security lights are further very low-priced making them great value for money in comparison to other lights on our list.
However, these lights do have some drawbacks, for example, the design of this solar light is said to allow water in and damage the model during rain due to low-quality sealing, this could be a consequence of its lower price.
Pros
Very affordable.
Great range of 360-degree adjustability.
Built-in PIR sensor with two light modes.
IP65 waterproof rating.
Can be charged in low-light.
One-year warranty included.
Cons
The poor-quality design allows water to get into the light.
Our Runner Up! - LOZAYI IP65 Waterproof Outdoor Solar Light
The LOZAYI waterproof solar light features 35 LEDs and has a 6500K brightness output with heat dissipation. The light can also cover 50 square metres when turned on.
Notable specifications of this solar light are its wide-angle motion sensor, it's light further has three working modes, three timer modes and four brightness modes. The light can stay illuminated for up to one minute when triggered by motion.
Design-wise the solar motion light is made of ABS material and has an IP65 waterproof rating, the solar panel also has a 1060 aluminium plate and has a product life of over two years. This light's battery can be charged within just 4-6 hours and is very easy to install.
Conclusion
To conclude, this LOZAYI solar light is one of the best lights on our list in terms of durability and features.
The light has a high level of brightness too, which is great to deter burglars when set off by its motion sensor.
Some downfalls of the solar light have to be its assembly which is said to be impossible to attach to an exterior wall, this could make it difficult when mounting the solar light outside.
Pros
Durable design with weather-proofing.
High brightness output with motion sensor.
Up to ten different modes for brightness and motion.
Quick charging time.
Easy to install.
Remote control included.
Cons
Not easy to mount on exterior walls.
URPOWER Wireless Solar Motion Sensor Light
The URPOWER branded solar motion light comes with a cool white colour and has an energy consumption of 1.2 watts. This model, in particular, comes with three lights included which a designed to have LEDs at every angle for better coverage.
Main features of these solar LED security lights are its three working modes; motion sensor, medium-light and dim light. Each light comes with 24 LEDs and has built-in rechargeable solar batteries which need around 6 hours of charging.
Other notable design specs of these lights are it's IP65 waterproof rating and frost resistance, the light additionally comes with a one-year warranty included for buyers confidence.
Conclusion
Overall, these URPOWER wireless solar motion lights are great value for money due to the fact they come as four and have wide-angle coverage, meaning you can light up a large area with ease.
These lights also have a high-quality motion sensor to detect any movement and keep track of any unusual activity.
Negatives of these solar lights have to be its design and battery which is reported to not be very durable and have some issues charging from the sun.
Pros
4 pack with wide angles for better illumination.
Three modes with a motion sensor included.
IP65 waterproof rating.
Easy to install.
One-year warranty.
Cons
The battery is reported to sometimes not charge from the sun.
Low durability.
Evo SMD Elite Outdoor Solar Powered PIR Motion Sensor
If you are looking for a solar-powered security light that has a motion sensor on a budget, then it could be worth considering this model by SolarCentre.
This solar-powered security light features a 1400 lumen solar power and can be triggered up to 500 times with a 30-second light period off a single charge. The motion sensor can be set to light up the device in-between periods of 15 seconds and three minutes.
Material-wise the solar light has a rubber compression seal with o-rings, along with a waterproof sealing to make sure the light is weatherproof. This light also automatically turns itself on at dusk and keeps itself turned off during the day while charging.
Conclusion
The SolarCentre motion sensor solar light is overall an excellent light to consider if your looking to spend less money but want to have a good quality solid working light.
Its battery can also be used for numerous activations without the lights running out of charge to quickly.
Downfalls of the solar light have to be its design which is said to lack adjustability and is unable to tilt at angles, the model is additionally reported to have a very short cable included for connection.
Pros
Low-priced with high-quality material.
Motion sensor included with adjustable light timer.
Waterproof.
Automatic switch on.
Good battery life.
Cons
Design lacks movement adjustability.
Very short connection cable included.
Claoner Solar Lights Outdoor 3 Heads
The Claoner solar security light comes with a very low-price and has three rotatable lamps on its design which are powered via its 3.7V solar panel.
Significant features of this solar model are its PIR motion sensor which can turn on gradual light for 20-30 seconds and detect movement up to 20 feet away. There are 20 LEDs included with the light too and it has a 1200 lumen rating.
This solar lights design has an IP65 waterproof rating and is simple to install due to the accessories and manual included. The light also turns itself on/off automatically with no manual interference needed.
Conclusion
The Claoner security solar light model is an excellent motion sensor light if you are on a budget and you want a simple light for illumination in an area of your home.
Its design is further very easy to install and extremely durable despite its low-price.
Negatives of this solar light are its build quality which has been reported to break down after a couple of months.
Pros
Low-priced.
Three rotatable lamps.
IP65 waterproof rating.
PIR sensor.
Auto on/off.
Cons
Our Verdict - Which Is The Best Solar Security Light With a Motion Sensor
To conclude, the best solar security light on our list with a motion sensor has to be the LUOLU Motion Sensor Security Lights Solar (2 Pack) thanks to its affordability and high-quality design which makes these lights great value for money.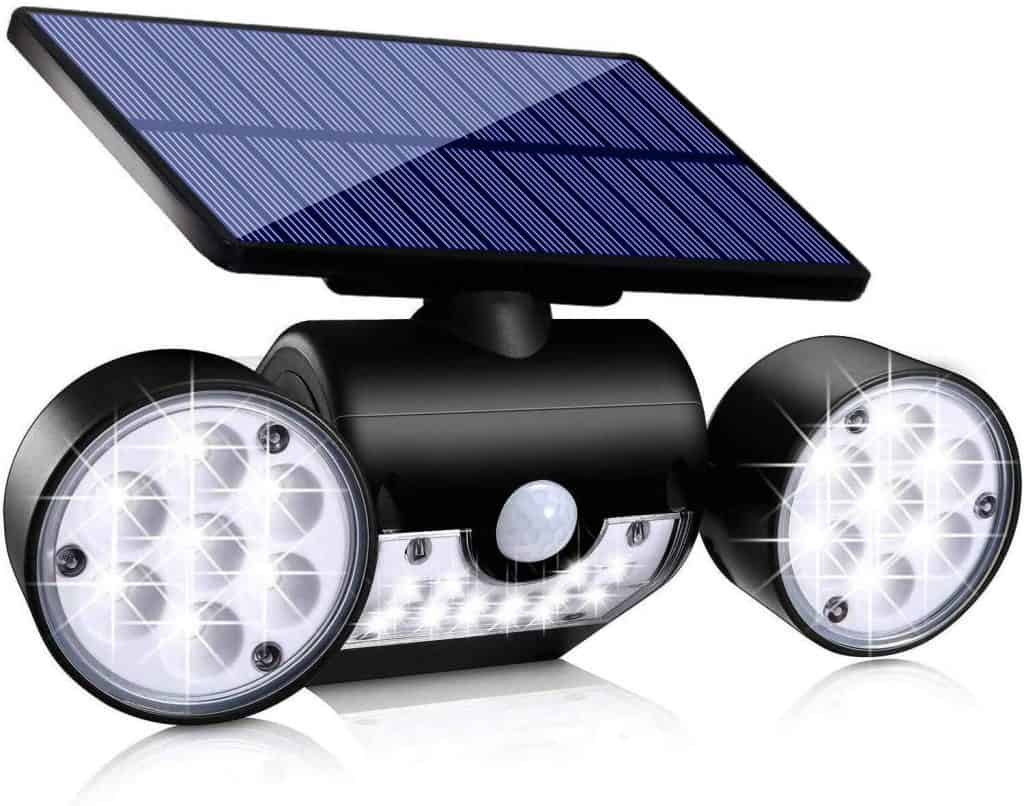 We also rated these solar lights at the top of our list due to there 360-degree adjustability and 26 feet PIR sensor which makes these lights great for securing and detecting motion at a front porch no matter the angle.
As a runner up we also suggest checking out the LOZAYI IP65 Waterproof Outdoor Solar Light. This solar light is made out of very durable material and is one of the highest quality lights on our list in terms of brightness.
The only reason we placed this model lower is due to its higher price.
What To Look For In The Best Motion Solar Security Lights (Our Buying Guide)
Now we have compared and reviewed some of the best motion sensor solar security lights on the market, its a good idea to familiarise yourself with the features you will require in your best model.
You may also be wondering if it's worth investing in a solar light and how they compare to other security lights you can find on the market.
Well, not to worry, we've got you covered with our extensive solar motion security light buying guide below which should answer all your questions and concerns.
What Is Motion Security Solar Light?
A solar security light with a motion sensor does the job of any electrical light except uses the sun as a renewable energy source, making them much kinder to our wallets in the long term and a better eco-friendly alternative to electrical lights.
The motion sensor on these lights turn the device on when they sense movement within their range, this is a great way to secure your home and alert you to any movement outside and around your house.
How Does Solar Power Work?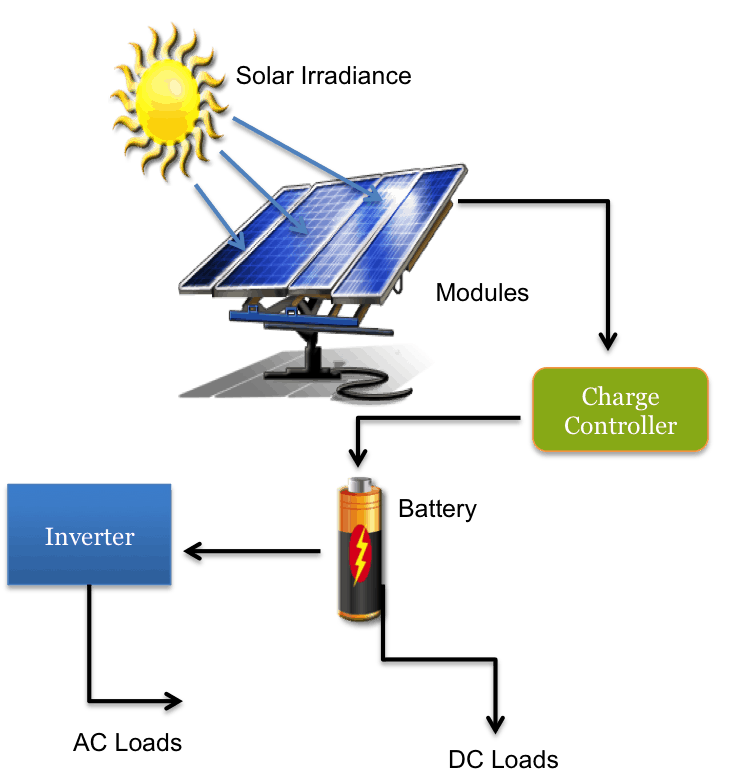 The solar system of these lights work by using a panel which is made of crystalline and absorbs energy from the sun throughout the day, this energy is then collected and stored as electrical energy in the panel.
Solar lights tend to have an auto turn on, they then use this stored electrical energy from the sun to power their lights throughout the night and turn them back off during the day when the sun comes out.
To make sure your solar powered motion sensor light performs the best you should place it in full sunlight every day and make sure the devices panel is angled in the best direction to receive sun.
Best Features To Consider In a Top Solar Security Light With a Motion Sensor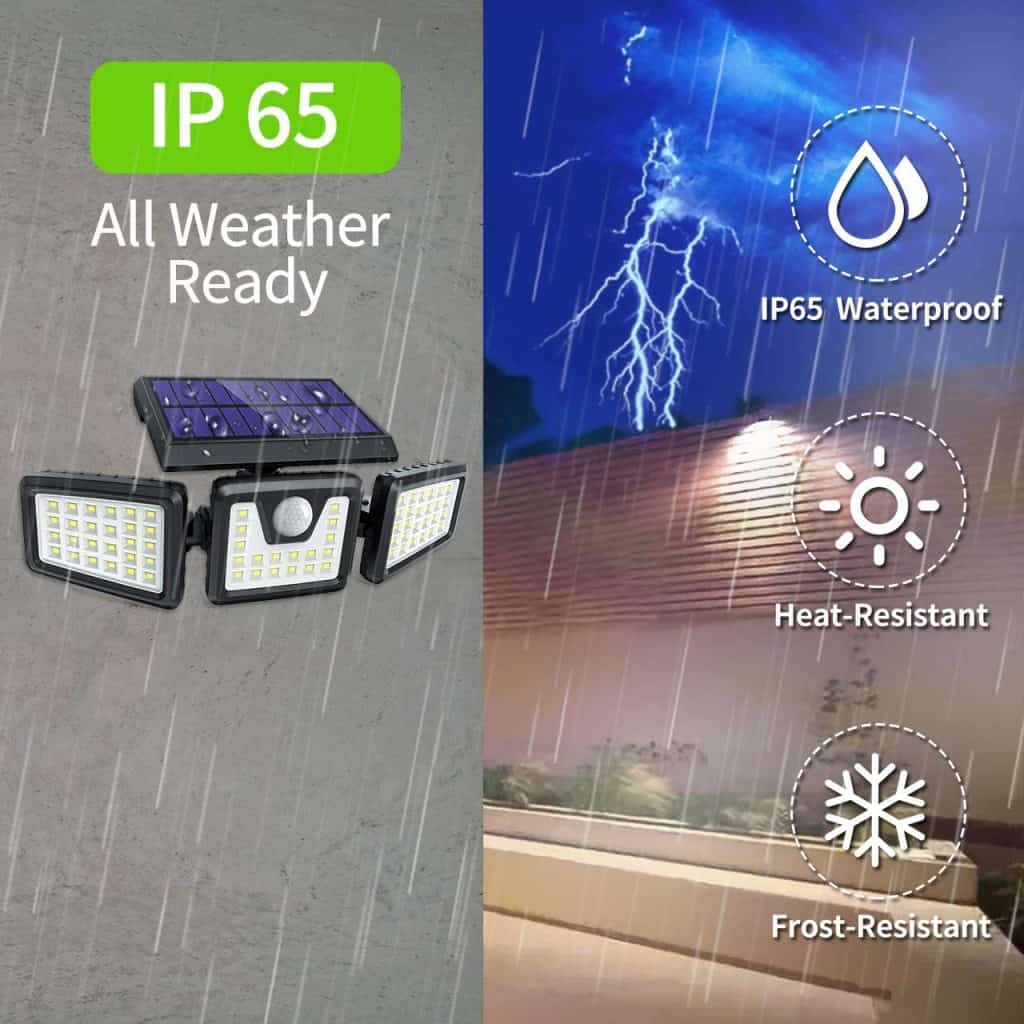 There are a few features you need to be looking out for in the best solar security light. Some worth mentioning is; adjustability, design, brightness and range.
We have listed some further features out below that are essential to watch out for in your top light -
Motion sensor - One of the first features to look out for in your best solar light is the motion sensor, you want to make sure your sensor comes with a suitable range and angle to detect motion in so as you can be alerted even by someone at a distance before they approach your house.
Brightness - You should make sure your light is bright enough for your outside, especially if you want your security light to illuminate your whole garden or to be bright enough to alert you during the night. A good way to see an indication of brightness is by looking for a lumen rating on your model.
Battery capacity - The lithium solar battery of your light should be able to keep your light charged even on cloudy days, you want to make sure its charging time is not too extensive too for winter days.
Adjustability - Some of the best adjustability features to look for on your light is angle adjustment so as you can swivel your light to different directions. You should ensure your model has an adjustable timer too so as you can set the duration you want your light to stay illuminated for after being triggered.
Overall design - The overall design of your solar security light should be very durable and weatherproof so as it can be reliable and used long term.
Extra features - Some extra features to look out for on your light are modes, some of the best lights have dim modes or full brightness mods depending on the kind of illumination you want.
Warranty - As with all devices, you should ensure your solar light has a warranty of at least one year or more for reliability and buyers protection in case you come across a faulty model.
Price - The price of your model is worth considering if you want a more powerful and durable model, as these solar lights tend to be more expensive, however, you can find some great value packs of these lights on the market too for a budget cost, just make sure they come with a warranty.
What Are The Benefits Of Using a Motion Solar Security Light For Your Home?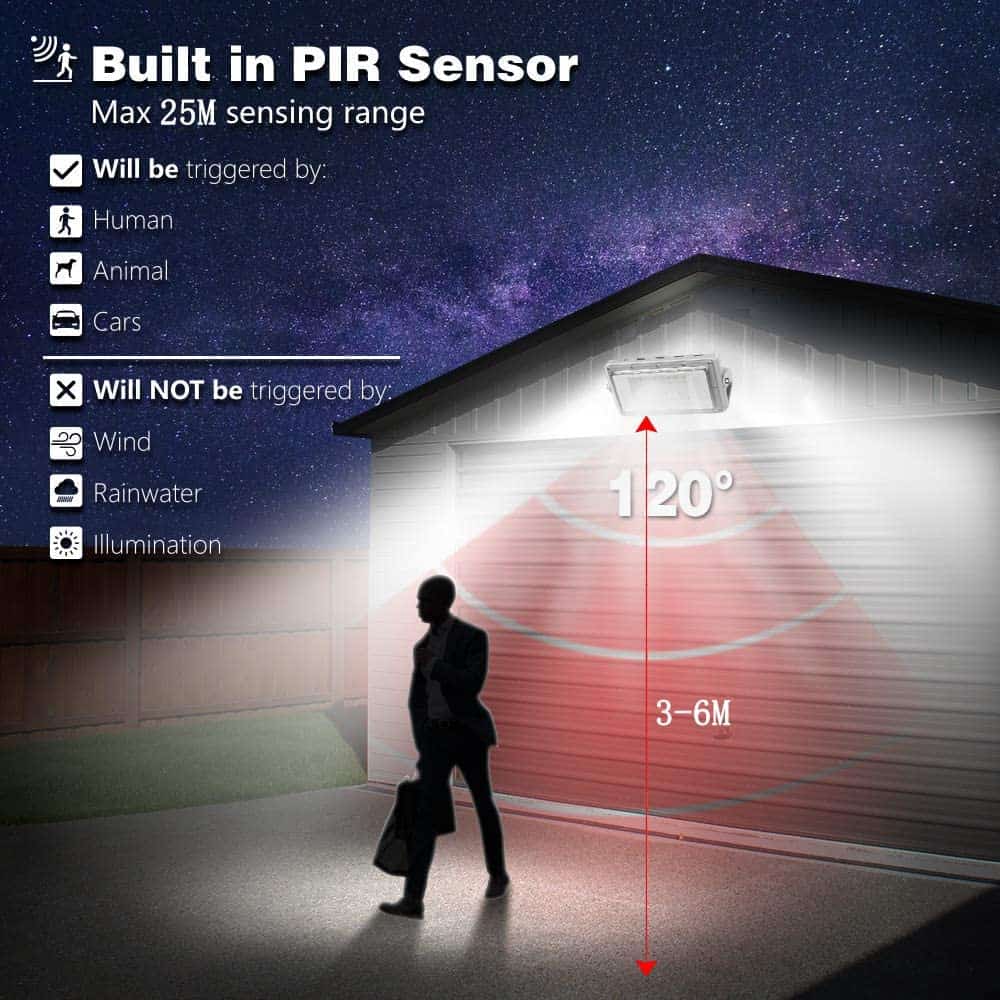 Apart from the obvious pros such as better security and visibility, there are many other benefits to having a solar security light installed around your home that you might not have considered.
We have listed out a couple of more benefits below to help you figure out if a solar model is right for you.
Environmentally friendly - Solar motion security lights are very environmentally friendly when compared to other lights as they use a renewable energy source for power contributing less to a carbon footprint.
No need for wires - These lights are very easy to install due to the fact they don't need wiring into your house, this makes them very safe too.
Low running & initial cost - The initial upfront cost of these solar lights is very cheap when you buy a multipack, they are also much cheaper to run long term in comparison to other lights as they don't require any electricity!
Doesn't need electricity - Having solar-powered lights gives you a reliable source of light even when there's a power cut or electrical failure.
Little maintenance needed - Compared to other lights, these solar lights require minimal running maintenance and only need to be checked a couple of times a year to make sure the battery is in shape.
Can help reduce the likelihood of theft or intruders - Having a solar security light with a motion sensor can help deter intruders and make your home safer at night. They can also warn off stray cats and other animals that might be coming to your home.
Solar Security Lights VS Electrical Security Lights
If you are looking into buying a security light with a motion sensor for your home then it's likely you have come across both solar and electrical models on the market.
Each type of lighting is a great way to increase the security of your home and light up dark places when needed, however, they do have their advantages and disadvantages when matched up next to each other.
So with that being said, we have compared the two types of lights below to help with your decision -
Electrical Security Lights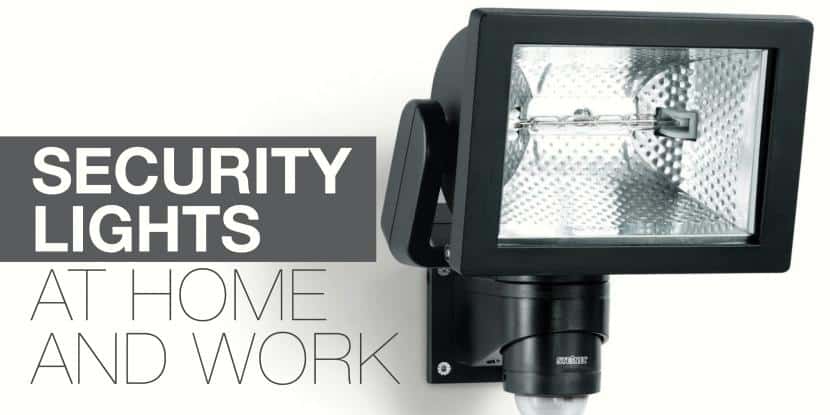 Electrical motion security lights are one of the oldest systems on the market and are a very reliable way to secure your home. They are often the better option if you are after a very bright light and want a larger area around your home illuminated.
These lights are also great as they keep their brightness on cloudy days, unlike solar lights, making them much more suitable for cloudy winter days and a more reliable option when compared to a solar-powered lithium battery.
Some drawbacks of electrical security lights have to be the wiring which will most likely need an electrician to install. They also need more maintenance and all the wiring can be unsafe in comparison to wireless solar lights.
Electrical security motion lights are additionally much less environmentally friendly and can cost a lot to run in the long term.
Advantages
Brighter light.
Suitable for cloudy days.
Better motion sensor options.
Disadvantages
Do not work during a power cut.
Costly running costs.
Complicated installation with maintenance needed.
Solar Security Lights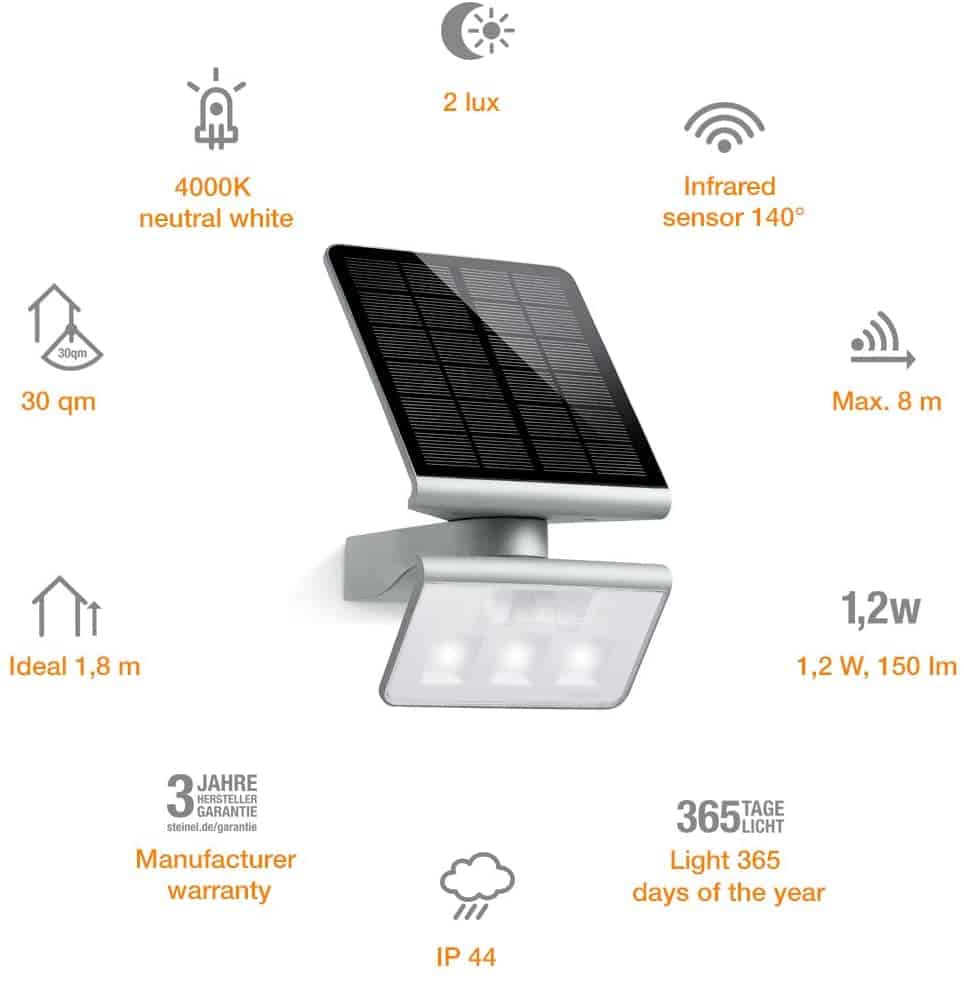 Solar security lights are a great energy-saving option that use long-lasting LEDs to power their lights, they are also very easy to install and move as they require no wiring.
These solar lights in comparison to electrical are also much cheaper to run and better for the environment as they use the sun as a source of power. LED bulbs also tend to never break, they might just lose their brightness over a long period.
Downfalls of solar-powered security lights have to be their brightness which never tends to match up to electrical light. They additionally can be an unreliable system on wintery cloudy days as this may block how much solar power they can absorb.
Some solar models do tend to be very expensive too.
Advantages
Cost-saving to run.
Environmentally friendly.
No wiring needed.
Disadvantages
Not reliable on cloudy days.
Less brightness.
Can be expensive upfront.
Overall, the security light with a motion sensor you decide on is up to you. If you are after a traditional bright light and live in a climate with many cloudy days then it might be best to go with a traditional electrical security light.
On the other hand, if you want to save energy costs and have less hassle maintaining your light in the long run, then it's probably best you choose a solar model instead.
FAQs
Will my solar security light work on a cloudy day?
Most solar security lights should still be able to perform well on a cloudy day due to leftover stored energy in their batteries, however, they may produce a dimmer result after consecutive cloudy days.
How should I maintain a security light like this?
Solar security lights require very little maintenance, however now and then its a good idea to wipe down the panel and make sure everything is working correctly. After ten years or so your battery might even need to be replaced.
Are solar security lights weatherproof?
Yes, most of the best solar security lights are weatherproof. Having a weatherproof model allows your light to work in the rain, wind, or even storms, making them a durable option to keep your home safe.
However do be aware some cheap solar security lights often have issues with weather sealing, allowing rainwater to get in and damage their systems. It always a better idea to check the build-quality and IP rating of your light before making a decision.
How complicated are solar lights to install?
Solar security lights are not complicated to install as they need very little wiring done. If you have an all in one unit all you need to do is mount your light to the desired height and location around your home.
What's the best range of motion detection to have?
The best range of motion detection for your light should be anything from 20 feet - 40 feet away. If you are locating your light sensor near a public path then you might want a shorter range otherwise your light will be switching on and off constantly.
What angle should I place my solar battery to get the best sun?
The best position to place your solar light should be at an angle of 60 degrees south facing so as it can get the optimum amount of sun for energy throughout the day. If you find your light is not getting enough sun then you should try changing its position.
Is a security light better than a permanent light for my home?
This is down to personal preference but a solar security light will save you much more energy than a permanent light and be able to alert you to motion, which a stay-on light cannot do.
How do I know how bright my solar light will be?
You should check the brightness of your solar motion security light through its lumens, a higher lumen number will mean a brighter output.
Do I need to turn my solar security light on/off?
Most models do not require you to turn the light on and off and will do so automatically via their sensor that senses the changes in dawn to dusk light.
Are solar security lights a better option than electrical ones?
This depends on what result you are looking for, solar security lights are cheaper to run and easy to install, however, electrical security lights are much brighter and can work with no light source needed.
How can I make my solar lights brighter?
There's a couple of hacks you can try if you want to make your solar light brighter, firstly try cleaning the panel as dirt can block the amount of sunlight being absorbed, you should also try moving your panel around to get better sunlight, as more power means more light.
What are some essential specs to consider in the top solar security light?
Some essential features to consider in your solar security light with a motion sensor are; brightness, motion sensor range, durability, adjustability and warranty.
How much do these solar lights normally cost with a motion sensor?
This depends, you can find some great budget models on the market for under 100 pounds that comes as two packs, however, you can also find some very bright high-quality models for around the 200 mark too, this all depends on the features you want and the quality of the light.
Are LED lights long-lasting?
Yes, LED lights are not only very energy efficient but are extremely long-lasting and durable too, most LED lights can be said to last up to 100,000 hours.
Our #1 Solar Security Light With Motion Sensor
Our number one solar security light with a motion sensor is the LUOLU Motion Sensor Security Lights Solar (2 Pack) due to its budget price and high-quality design which has a great PIR sensor and 360-degree adjustability.
We also recommended checking out the LOZAYI IP65 Waterproof Outdoor Solar Light thanks to its high level of brightness and durable build quality.